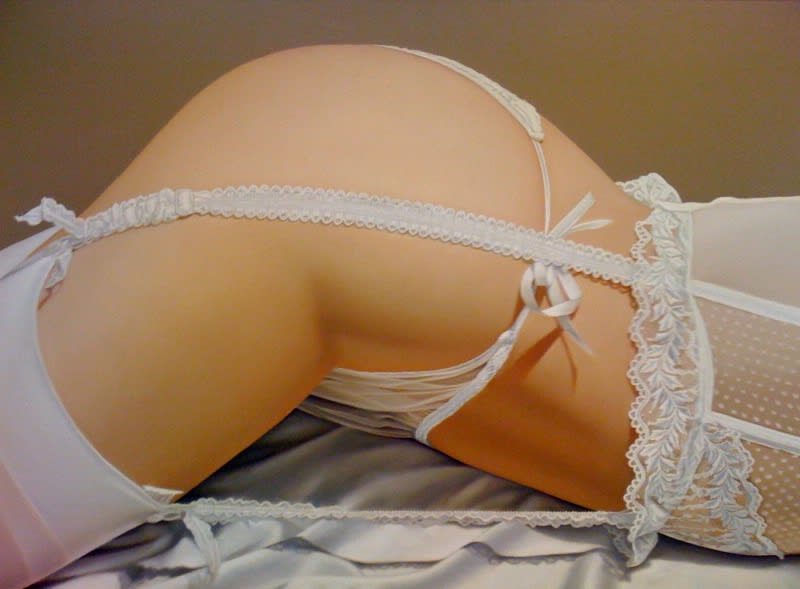 Photorealism is a painting style that emerged in Europe and the USA in the late 1960s, the movement stemmed from a reaction against abstract expressionism which occurred after the Second World War.
Meet some of the original Photorealists: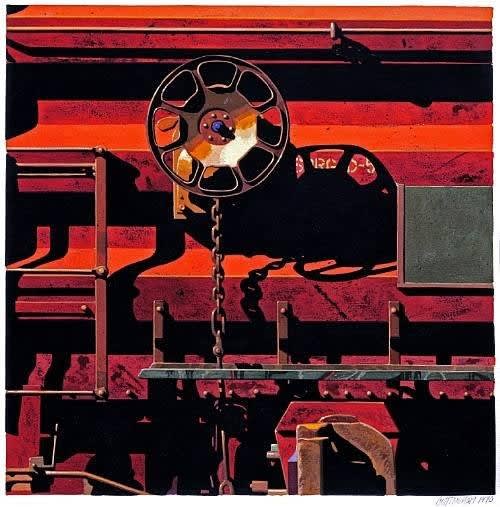 '34 for Rowland, 1990' watercolour and gouache on paper, 54 x 58 cm
Robert Cottingham is one of the most influential pioneers of twentieth century American Photorealism, as is known best for his meticulously composed paintings of aged signs, storefront marquees and railroad boxes, Cottingham has effectively crystallized the spirit of vintage America with his bold and arresting artwork.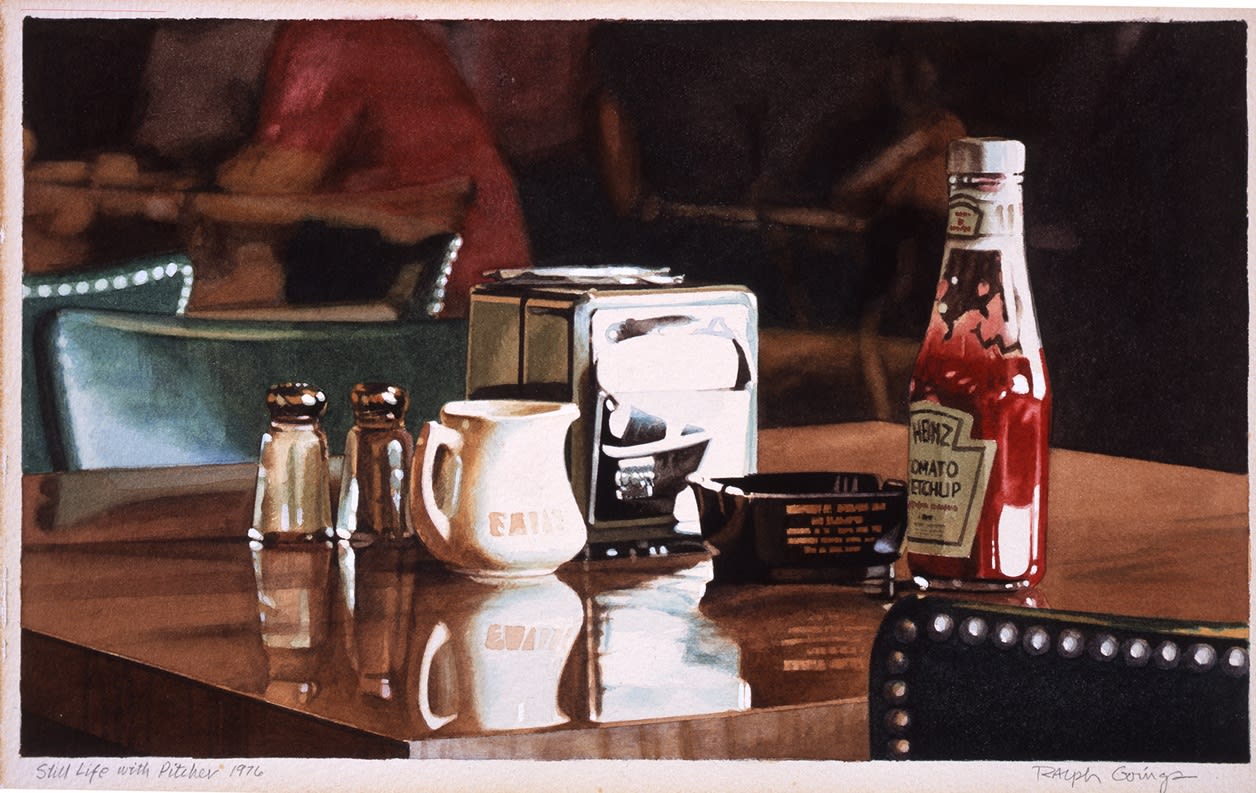 'Still Life with Pitcher' watercolour on paper, 20 x 34 cm
One of the hallmarks of this movement was the skilful reproduction in paint of the everyday and Goings was and still remains a pioneer of this. From snapshots of parked trucks in the Californian suburbs, to ketchup bottles in an American diner, they have all been rendered in discerningly stunning watercolour detail.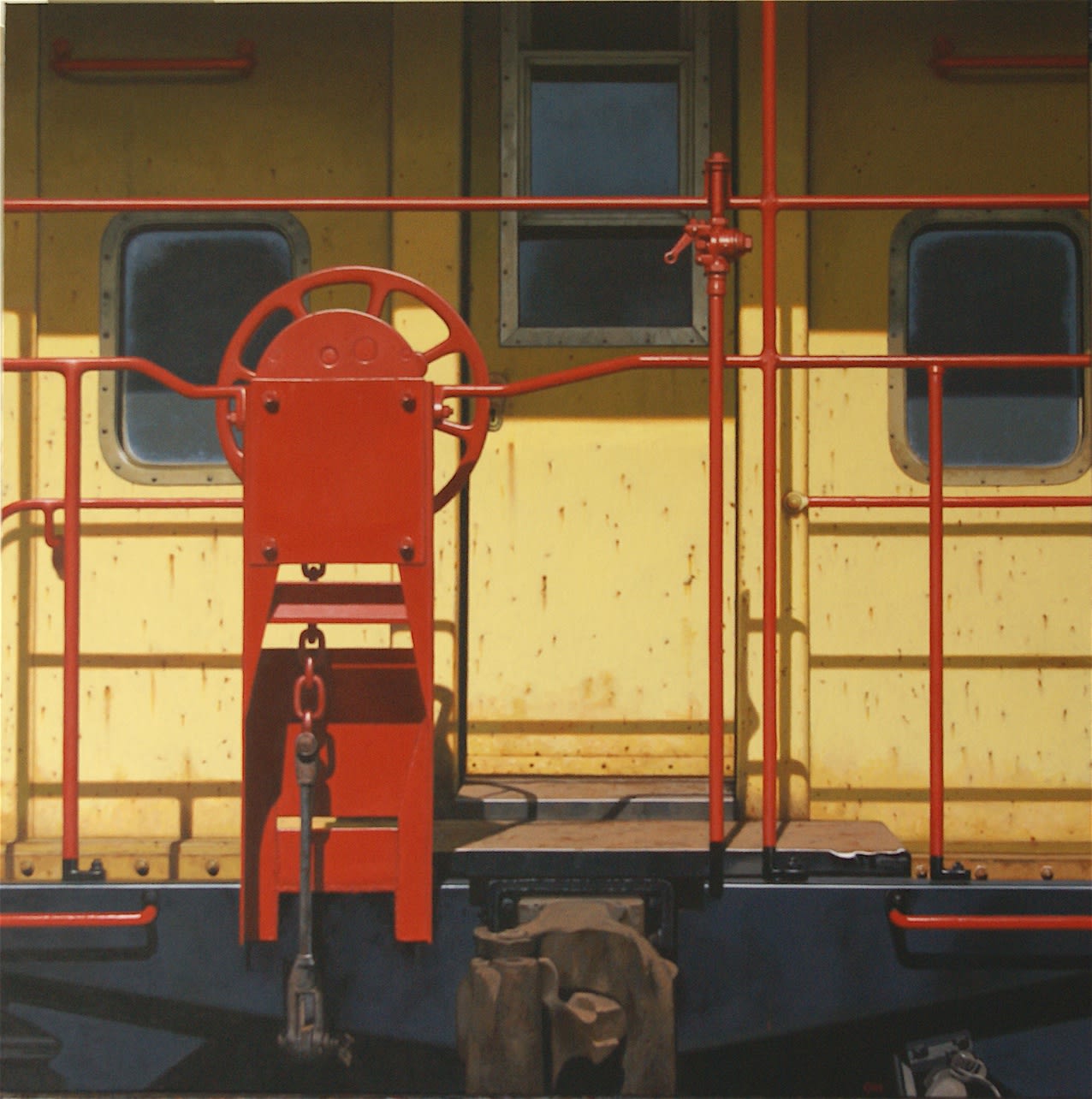 'Yellow Caboose' acrylic on gessoed panel, 91.5 x 91.5 cm
Many of Gus Heinze's paintings from this period depict parts of automobiles and motorcycles in close-up. In addition to his urban subjects, Heinze has also painted dilapidated farm equipment such as tractors and water pumps, and old trains and locomotive engines; in Exactitude: Hyperrealist Art Today, John Russell Taylor writes that "Heinze is fascinated by decaying machinery left behind as the detritus of the Industrial Revolution. The forms are powerful, if inscrutable."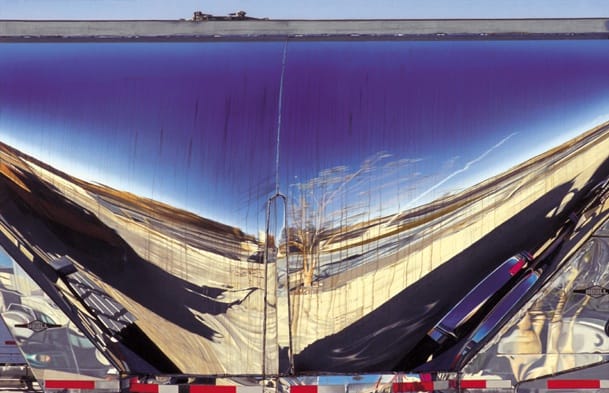 'B' pencil on paper, 53 x 79 cm
Using motor vehicles as a point of reference, the hyperreal pencil drawings of English artist Andrew Holmes explore the impact of an oil hungry civilisation. Through his exquisitely rendered pencil on paper compositions, Holmes displays the luminance and mystique of the automobile that has captured the imagination of so many since its creation. From an artistic perspective, Holmes creates extraordinary resemblances that reflect the surface of the subject as well as the realm around it. Similar to a mirror reflection, the viewer synchronously shifts between the vehicle and the world around them, between reality and fantasy, as they project themselves into these imaginary scenes. This conceptual leap transforms the routine into the remarkable and the automobile into looking glass.
'Valerie 11, (1989)' oil on canvas, 101.5 x 142.25 cm
John Kacere's paintings of the female midsection clad in lingerie, blown up larger than life, are among the best known and more memorable icons of American photorealism. The artist's expertise in depicting flesh and delicate fabrics helped him to create these beautiful works, which, while figurative, could also be seen as still lifes and perhaps even as landscapes.
'Study for Mackey Marie, 1968' Pencil on paper, 48 x 61 cm
Best known for his equestrian paintings, Richard Mclean's intensely detailed and lifelike depictions of horses and their riders established him as a unique voice within the Photorealist movement. His paintings are subsumed by a type of California spirit evident in their vibrant colors, which are reminiscent of Technicolor films or commercial photography.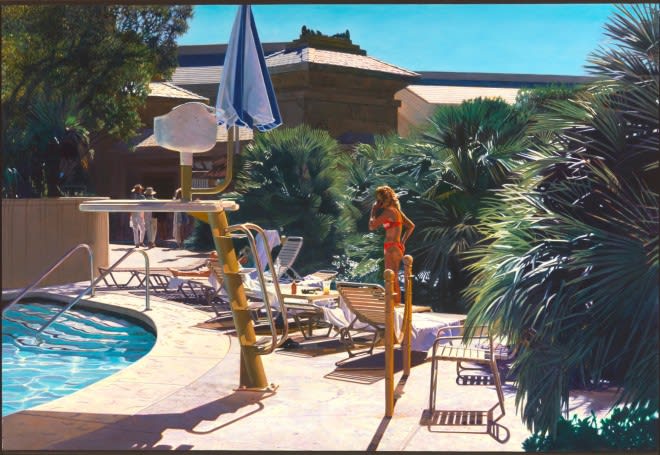 'Woman in Red Suit' oil on canvas, 55 x 81 cm
Mendenhall studied at California School of Arts and Crafts and became associated with a group of San Francisco artists who openly painted meticulous renditions of photographs. In the nineties, Mendenhall continued to investigate the types of interiors, pools, and backyards found in the pages on House Beautiful and Architectural Digest. Mendenhall's images often bear a resemblance to advertising images from a previous age. He bases his work on meticulous depictions of magazine photographs to comment ironically on society.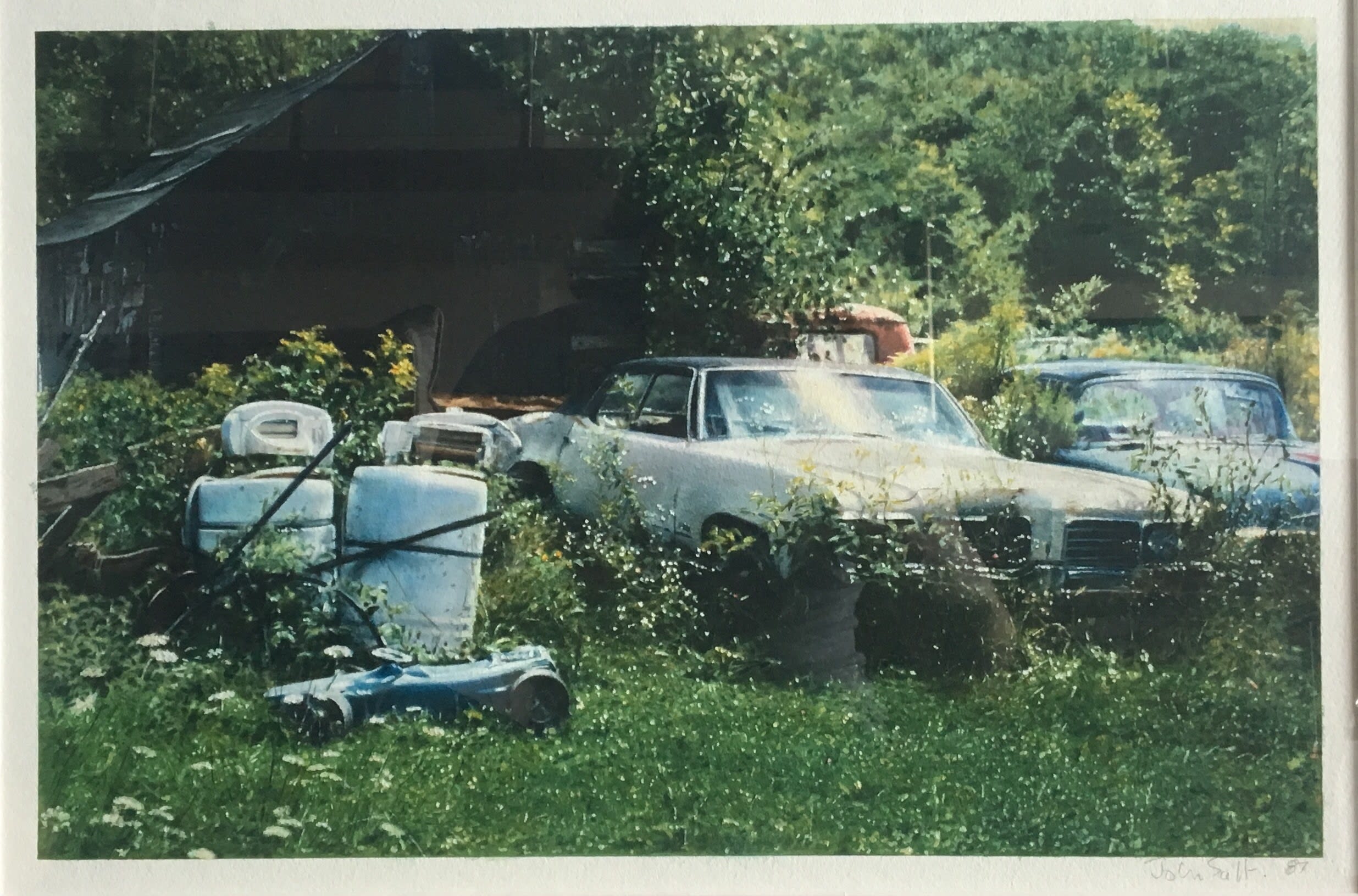 'Two Cars in a Field, (1987)' Watercolour on paper, 30 x 45 cm
John Salt's exquisite and intriguing evocations of abandoned cars and dilapidated trailers, often depicted in a bucolic rural setting, expand our definition of landscape and place him among the foremost realist painters of his generation.