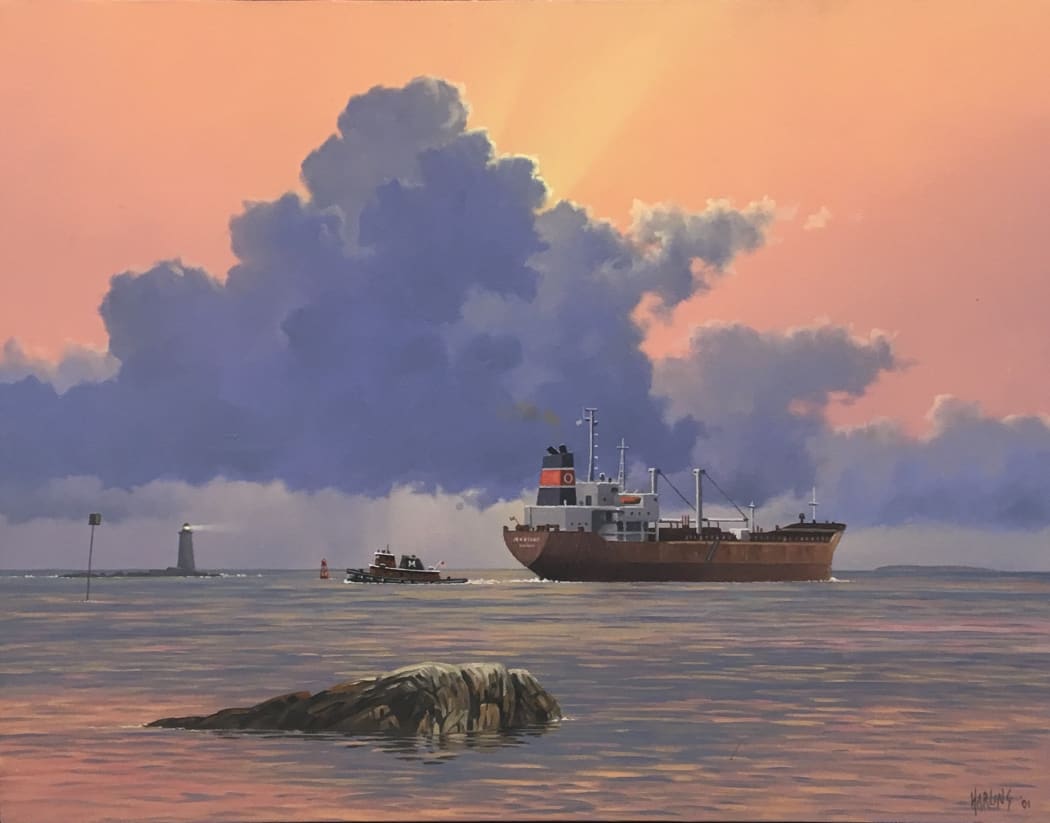 Boat Landing Near Glendale, NH, Evening Oil on canvas, 30.5 x 61 cm
Quick Review
Born: 1948, Colchester, Essex, U.K.
Lives and works in New Castle, N.H, USA
Studied: London College of Printing.
Work: Harling is interested in the American scene and American cars, although his works are based on a more direct observation than the romanticised renditions painted by many other Hyper-realist artists, Harlings paintings have the 'foreign- eye' effect. His paintings offer an angle of vision from which Americans would never see themselves. His urban landscapes hold a narrative quality which allows the viewer to escape from reality whilst imagining the situation at hand… Who is behind the wheel of that Cadillac?
Publications: Exactitude; Hyperreallist Art Today. John Russell Taylor (Thames and Hudson)
State Pier, Portsmouth, NH Oil on canvas, 61 x 91.5 cm
"Our lives are a journey through a changing landscape. These landscapes become associated with the emotions we experience as we pass through them. Some of these associations are so common that they become a language which can be universally understood. A ship departs at dawn, a car travels on a road at night, a solitary figure contemplates distant horizons at dusk; these are all images which have a resonance beyond the surface narrative, suggesting various emotions such as loss, hope or communion".
- Simon Harling

Derelict Gulf, New Mexico Oil on canvas, 41 x 132 cm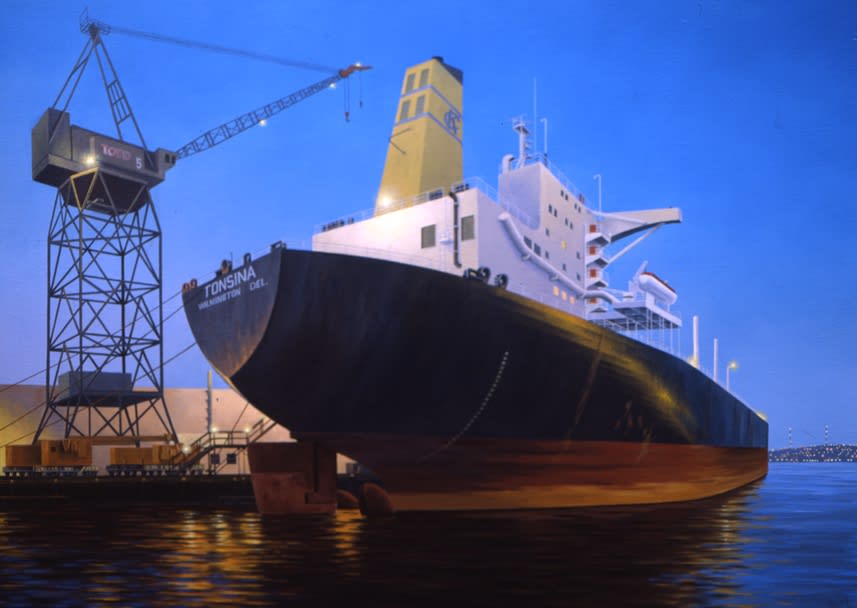 Dusk at Todd's Shipyard Oil on canvas, 71 x 101.5 cm
Frontage Road, AZ Oil on canvas, 62 x 122 cm
Related artist