Ben Johnson was born in Llandudno, Wales, in 1946. He studied at the Royal College of Art and has lived and worked in London since 1965.
Johnson's architectural depictions engage the eye and challenge our understanding of space and geometry. The artist is committed to architecture, which he sees as the ultimate human endeavor. For him, it is where the search for completeness and peace ends. He is dedicated to communicating a profound understanding of universal geometry by the medium of painting.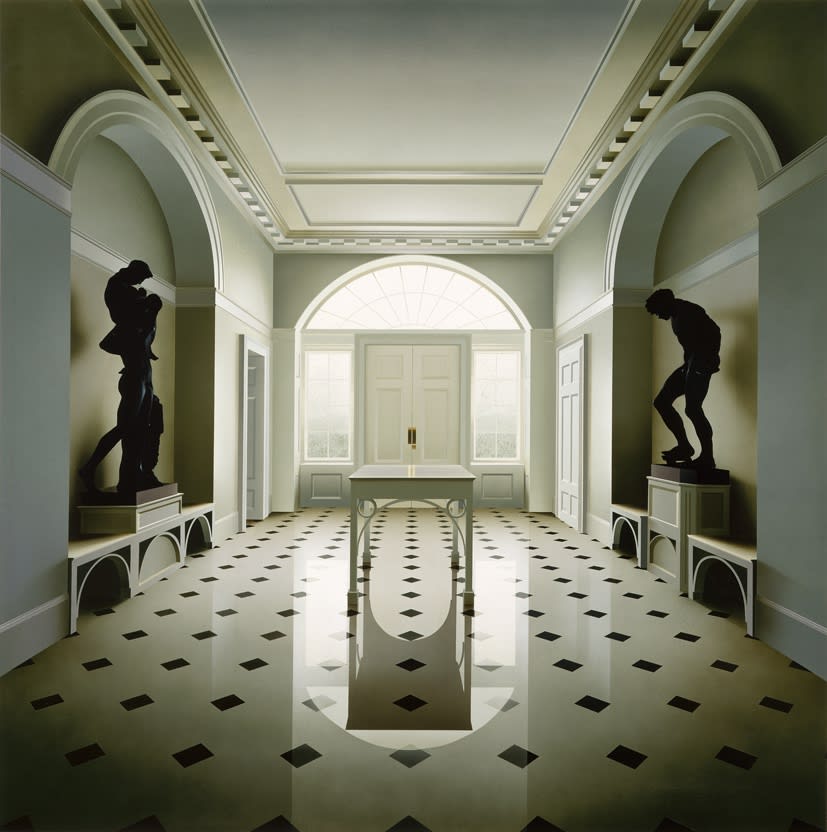 'The Waiting Space' acrylic on canvas, 180 x 180 cm
These (usually) larger than life and intricate paintings are flooded with light and reflections bringing the viewer into an introspective realm: a perfect geometrical and timeless composition where time stops. What Johnson wants to capture is not the accidentals of an interior, but the essence. He understands perfectly the lesson of hyperrealism: the more minutely particular a painting is, the more universal it is likely to prove.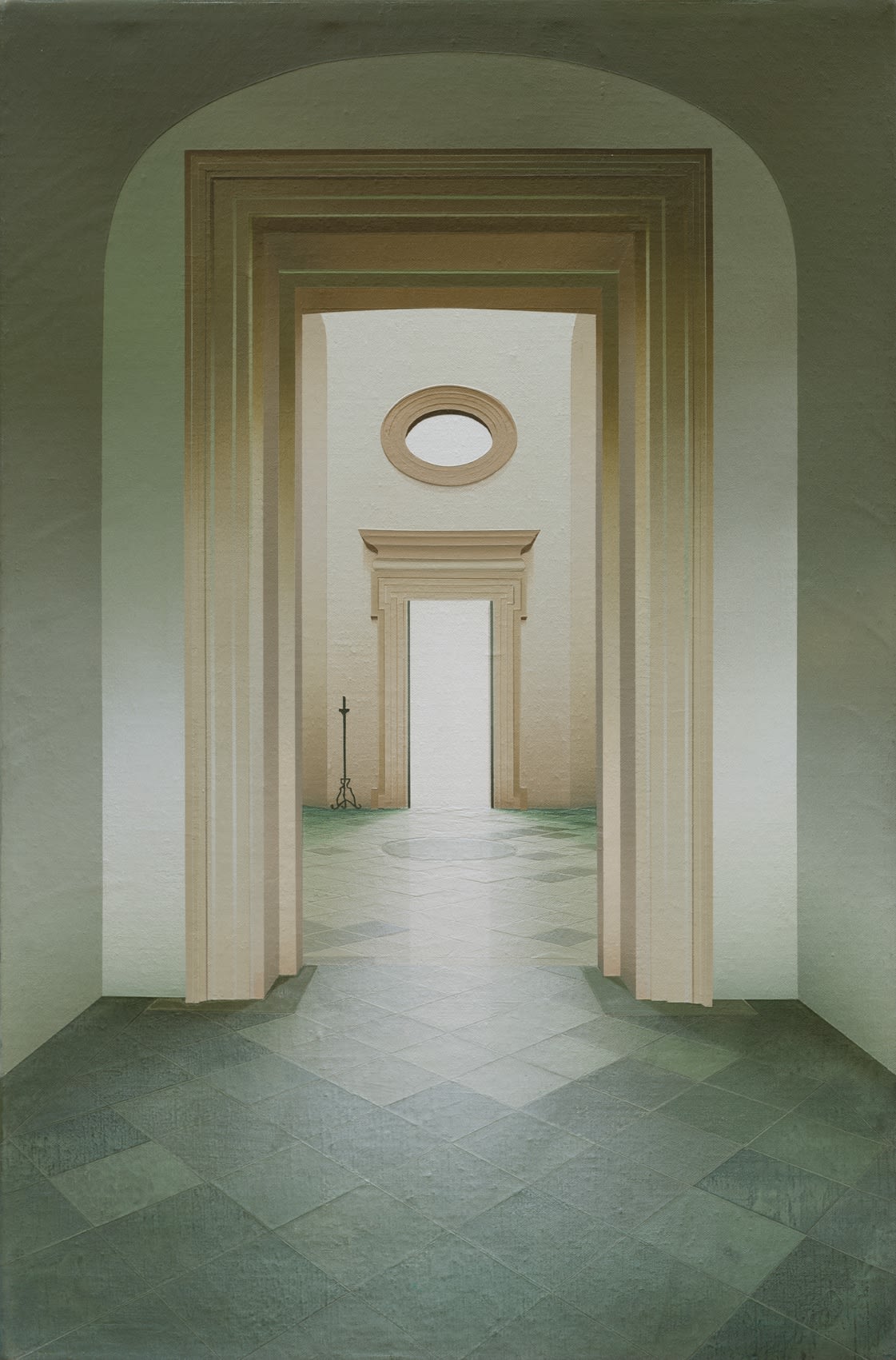 'Roca Pisana Study' acrylic on canvas, 70 x 46 cm
Each of these beautifully painted works takes Ben a very long time of preparation and execution. There is an enormous amount of work that goes just into the decision of the composition alone. From manipulated images to the choice of many photographs, canvas preparation, stenciling, layers of paint, polishing, framing… There is so much thought put into each painting specifically to ensure that the final result is immaculate.
'Crystal Palace. Reconstruction II' acrylic on canvas, 99.1 x 137.7 cm
"My paintings I think are quite robust and very thoroughly painted and they're very
strong paintings in that they're made in a craftsman-like way and they will last for years but what I'm trying to deal with is quite the opposite, it's something, a frozen moment before a building or a space completely collapses." -Ben Johnson, 2011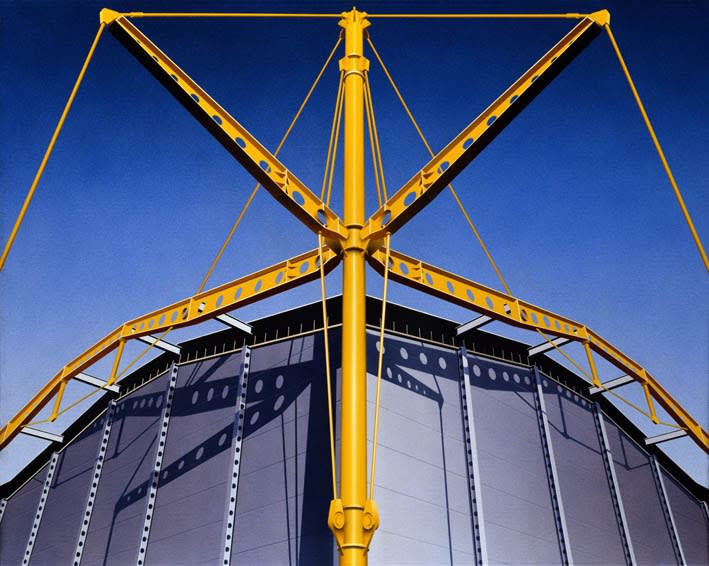 'Outriggers East Mast' acrylic on linen, 95.5 x 119 cm
All these works are currently available in the gallery. For any enquiries or to book an appointment to view any of these paintings email info@plusonegallery.com or call 020 7730 7656
Related artist
About the author
Patricia Osborne