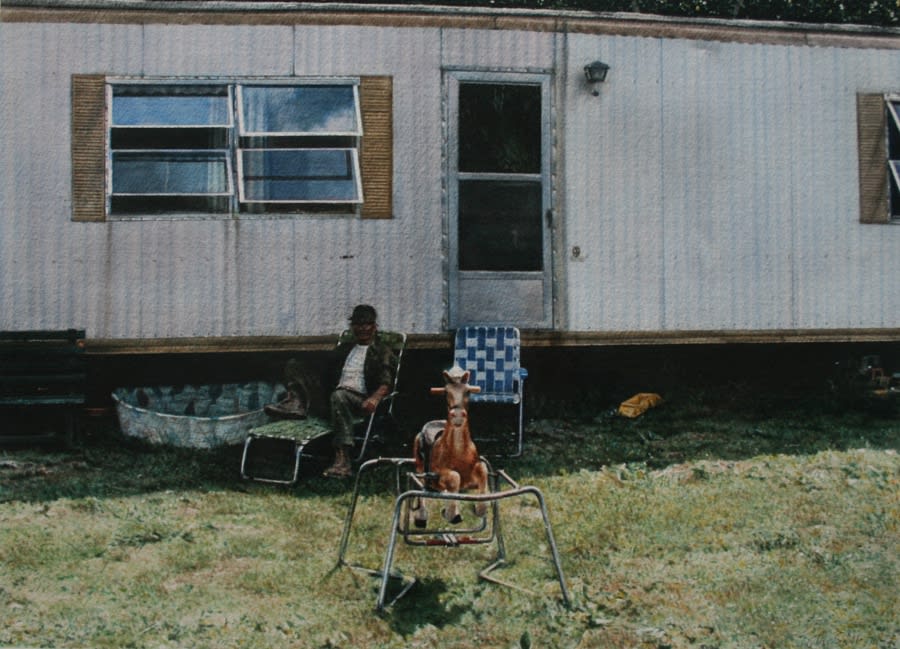 John's background:
John Salt was brought up in a suburban neighbourhood on the outskirts of Birmingham. Salt's grandfather was a sign- writer and his father a motor repair garage owner and an amateur painter, John was recognised as having artistic talent from as early as primary school. Recalling his childhood, he said "If they needed a drawing in school, I was the one they looked to, and when the headmaster made a speech about each of the children graduating from primary school, what he mentioned about me was art. Not football, not cricket, but art." He was encouraged to draw and paint, and at the age of fifteen he gained a place at the Birmingham School of Art, where he studied from 1952 to 1958. From 1958 until 1960 he studied at the Slade School of Art in London, where he was particularly influenced by the work of the English artist Prunella Clough and American Pop Art figures such as Robert Rauschenberg.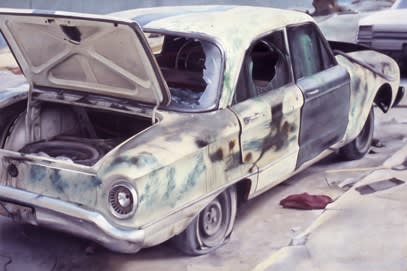 'Falcon' 1971 oil on canvas, 116 x 173 cm
Salt returned to the Midlands to teach at Stourbridge College of Art and in 1964 was the first artist to exhibit at Birmingham's then newly opened Ikon Gallery, where he had his first one-man show in 1965. In 1966 he married and decided to move to the United States, applying to numerous American art colleges for work before eventually being accepted by Maryland Institute College of Art in Baltimore, where he was offered a place in 1967 on a Master of Fine Arts course with associated teaching work.
At this time Salts work showed influences of both abstract expressionism and Pop Art, two leading movements of this time. Dissatisfied and heavily influenced and encouraged by his tutor at Maryland Institute College of Art, Salt explored a variety of styles and techniques. His style strengthened and after creating his first mature series of paintings two were bought by an influential dealer in New York. Salt had originally planned on moving back to the UK once his Masters' degree was over, but this all changed once he could see potential in New York and he moved there.
New York City saw Salt develop a relationship with the art dealer Ivan Karp, he also landed his first solo exhibition in 1969 and in 1972 he was part of documenta 5 in Kassel, Germany where the photorealist school first gained an international profile.
Salt's technique and style developed throughout the early seventies. He increasingly used an airbrush instead of a spray gun as well as stencils to obtain the detail and precision he sought. His subject matter also broadened, although he continued to feature exterior shots of worn vehicles, he began to include pick-up trucks and mobile homes too.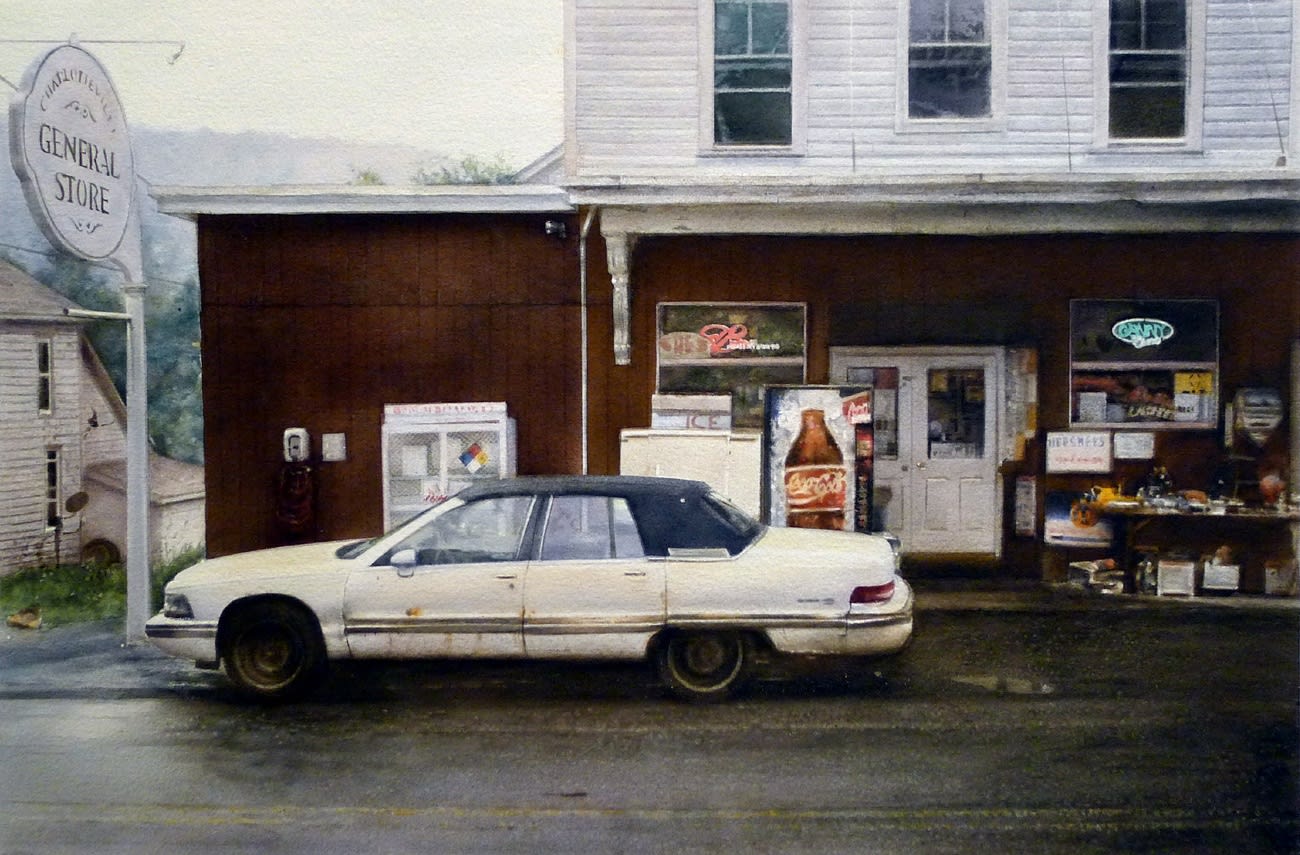 'General Store, Charlotteville, NY' 2012 Watercolour on paper, 34.2 x 52.7 cm
Salt returned to the UK in 1978 where he continues to live and work today, his work still features American scenes however, he said "I think in a way it [America] has that removed quality I quite like, and also the light is much sharper, you get incredibly clear light, much harder, it's much softer in Britain, it doesn't quite have that edge – edge in every way, in light and subject matter."
For further information on John Salt or his works email maria@plusonegallery.com