Photorealism is a painting style that emerged in Europe and the USA in the late 1960s, the movement stemmed from a reaction against abstract expressionism which occurred after the Second World War.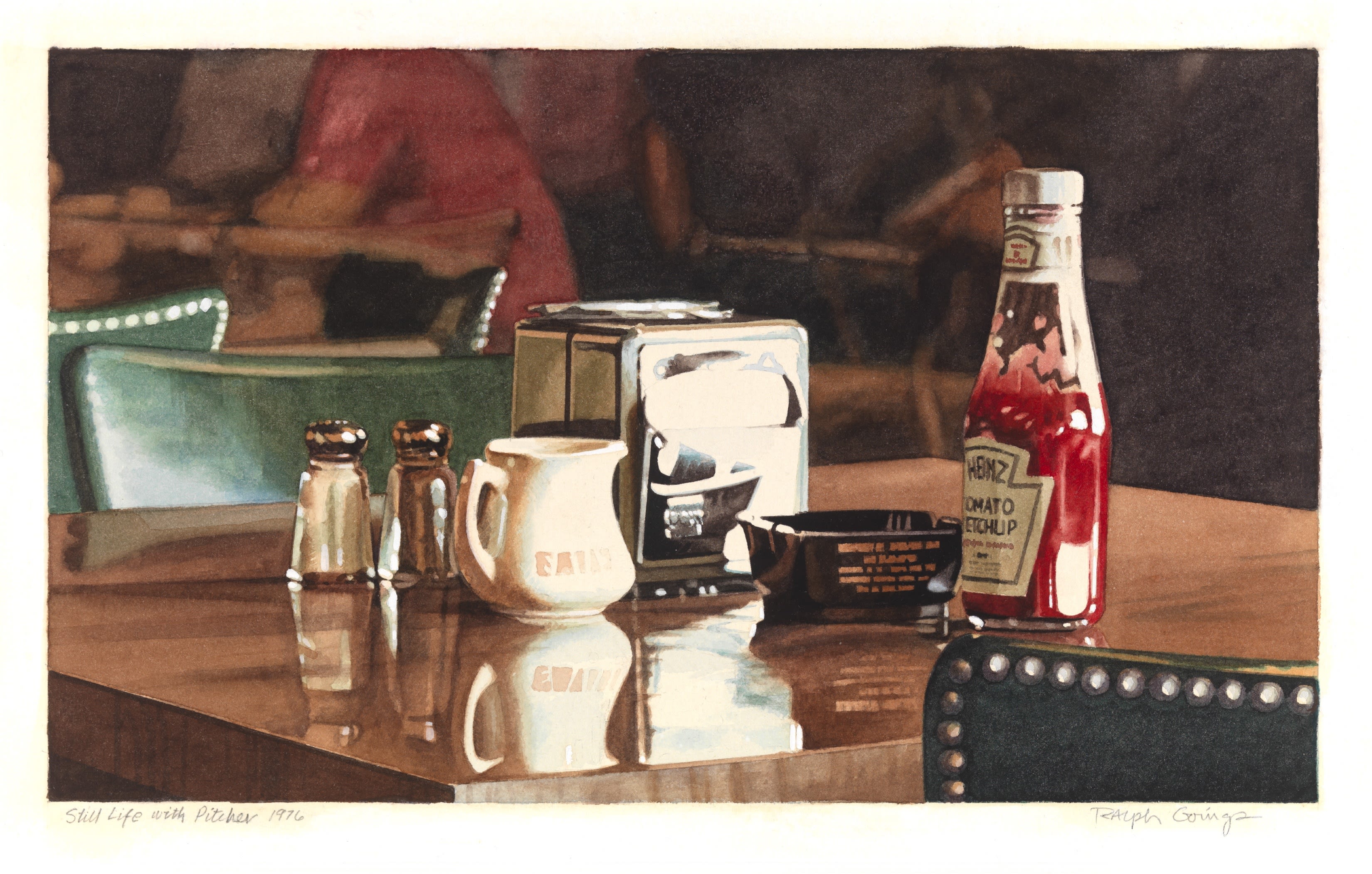 Ralph Goings 'Still Life with Pitcher' Watercolour, 20 x 34 cm
Photorealism rejected the painterly qualities by which art had previously being recognised, and instead attempted to reproduce compositions which the camera could record. It is characterised by its painstaking detail and precision as well as a desire to be emotionally neutral which led to banal subject matter that likened the movement to pop art.
Like Pop artists, the Photo-realists were interested in breaking down hierarchies of appropriate subject matter by including everyday scenes of commercial life—cars, shops, and signage featured heavily in their work. Also like Pop artists, the Photo-realists drew from advertising and commercial imagery.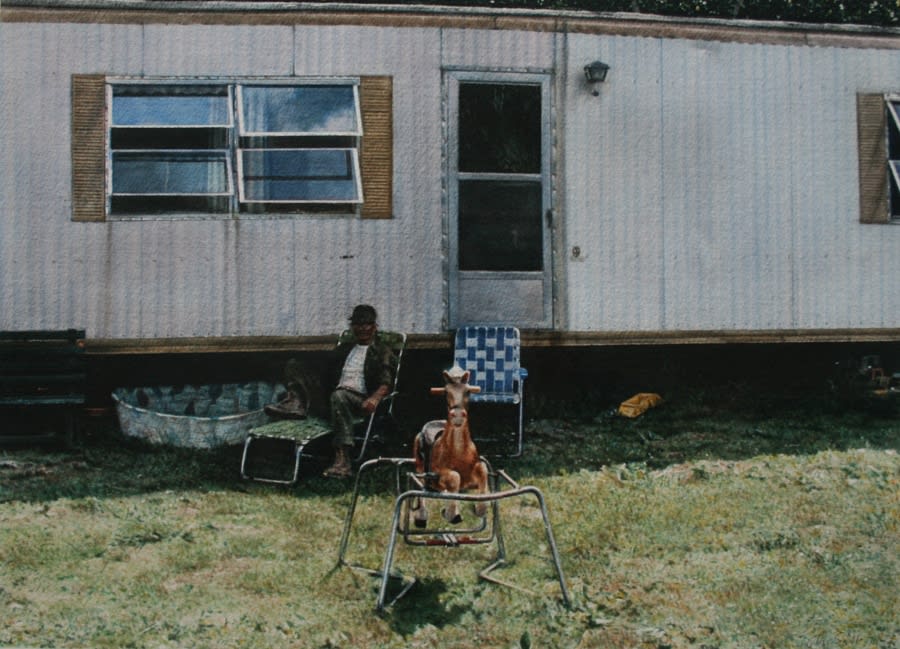 John Salt 'Trailer with Rocking Horse' Watercolour on paper, 30 x 42 cm
The Photo-realists' use of an industrial or mechanical technique such as photography as the foundation for their work to create a detached and impersonal effect also had an affinity with both Pop and Minimalism. By projecting a photograph or slides onto a canvas the artists were able to reproduce the effect of a printed photo, mainly using airbrush to recreate the crisp veneer they sought after.
The pioneers of Photorealism reign extremely significant in the development of Hyperrealism and are the masters which aided the genre Plus One Gallery specializes in to become as successful as it is today. As part of our appreciation of the movement, we have acquired many artworks by several important Photo-realist painters over the 17 years the gallery has been open. We have recently created a specific section dedicated to the available works by some of these artists. Please use the link provided to view our current selection if you are interested in purchasing any of these outstanding works of art.
Click HERE to view all available works.
Robert Bechtle 'Jetta' Oil on canvas, 94 x 169 cm