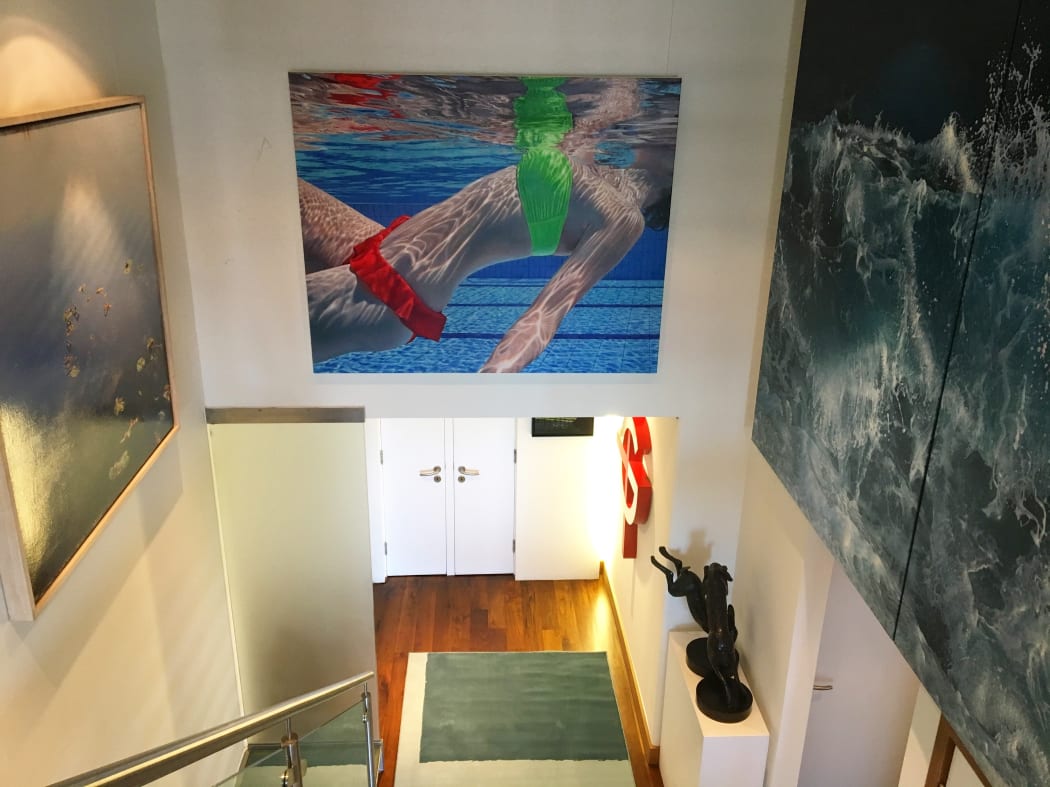 Plus One Gallery, The Piper Building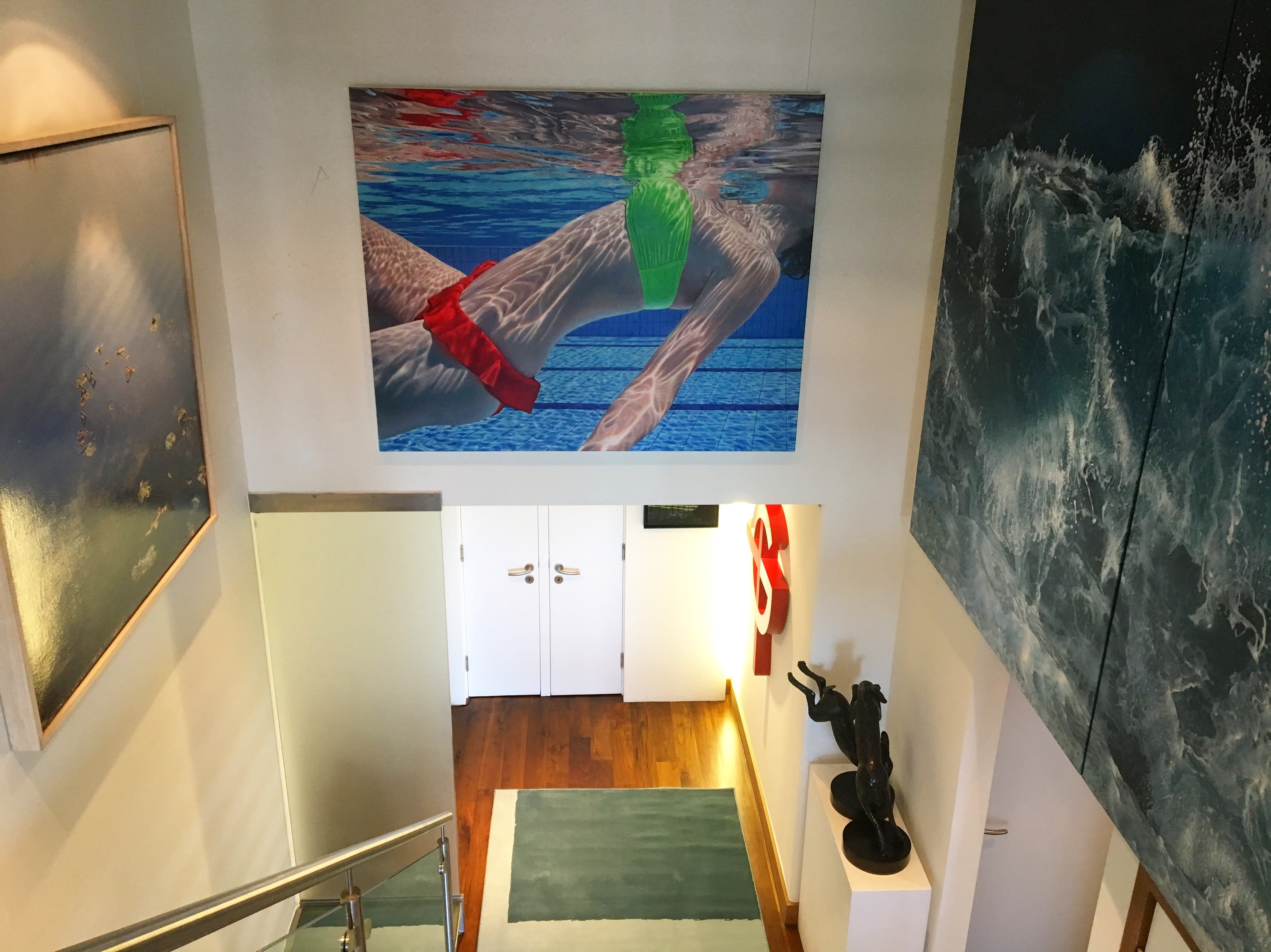 As promised, here are some photographs of our new gallery space situated in the creative hub that is the iconic Piper Building. The Piper Building was built in the 1950s as a laboratory complex for The North Thames Gas Board. The concrete construction was an innovation of the era and renowned artist John Piper was commissioned to create giant murals, illustrating a theme of 'The Spirit Of Energy' which still crown it's entrance today.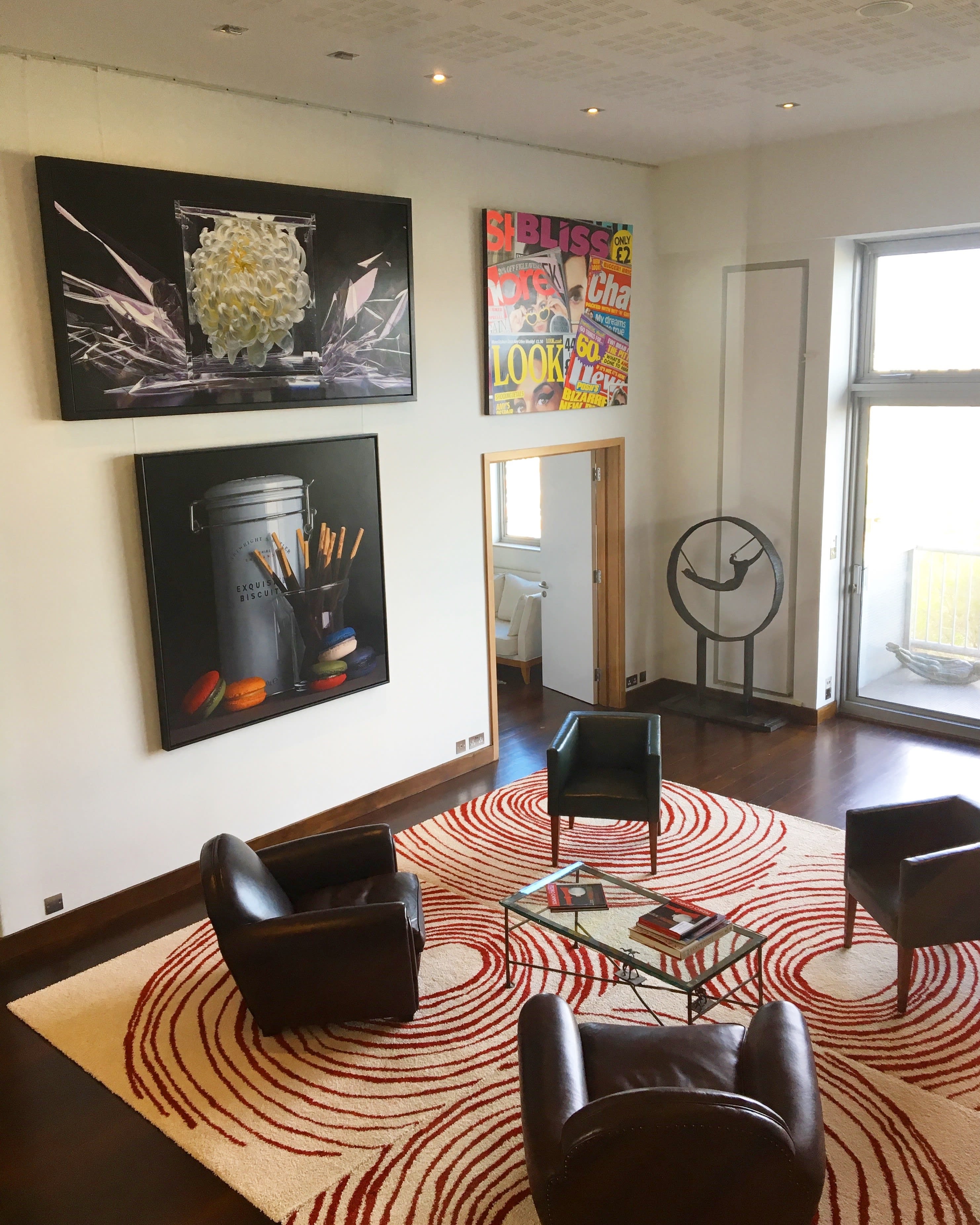 In the mid 1980s the Gas Board moved out and the 250,000 sq ft block lay empty. By the 1990s it was destined for demolition when an astute commercial developer, Crispin Kelly of Baylight, saw the potential and set about redevelopment, transforming the main block into 70 apartment spaces and over 110,000 sq ft of commercial space mainly on the ground floor and adjoining buildings. Each apartment is a double height space, making the once 12 storey building just a 5 storey block, a rarity in London.
The building being unique in design and appearance has a particular appeal to those who seek individuality, The apartments were initially sold as shells, where owners were free to commission architects independently to plan their space. Architects include; Lifschutz Davidson, Ron Arad, Seth Stein and Pierre d'Avoine.
The space compliments the artwork to no end and allows our clients to envision the paintings and sculptures in their own homes. We feel extremely comfortable and happy in our new location and look forward to welcoming you here.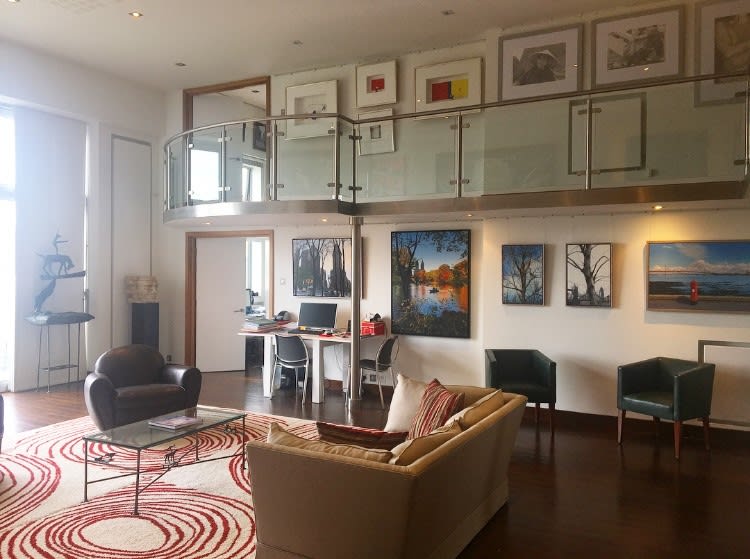 To make an appointment to visit our beautiful new space, call 020 7730 7656 or email maria@plusonegallery.com.