Working in multiple mediums, including oil, acrylic and pencil, the artwork of Johannes Wessmark is one of precision and total awareness of his subject matter. The Swedish artist paints figures, landscapes, still lifes and more, all in extremely realistic fashion.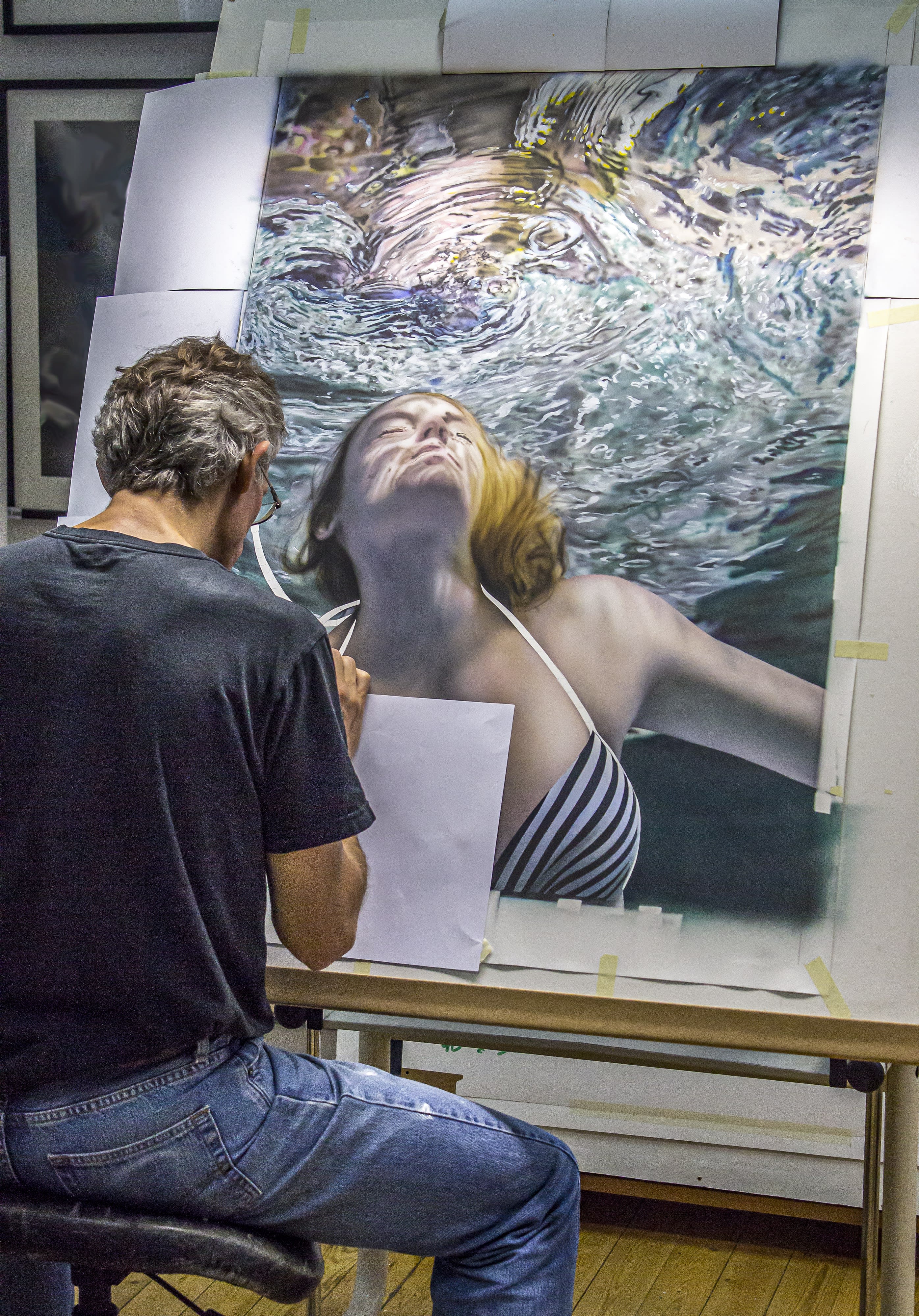 Johannes Wessmark in his studio with 'Resurface'
"When I was young, I was drawing a lot as most children do, but with a very high level of detail and always aiming for realism," Wessmark reflects. During school, he earned top grades in the fine arts and began to realize that this was something he wanted to pursue further.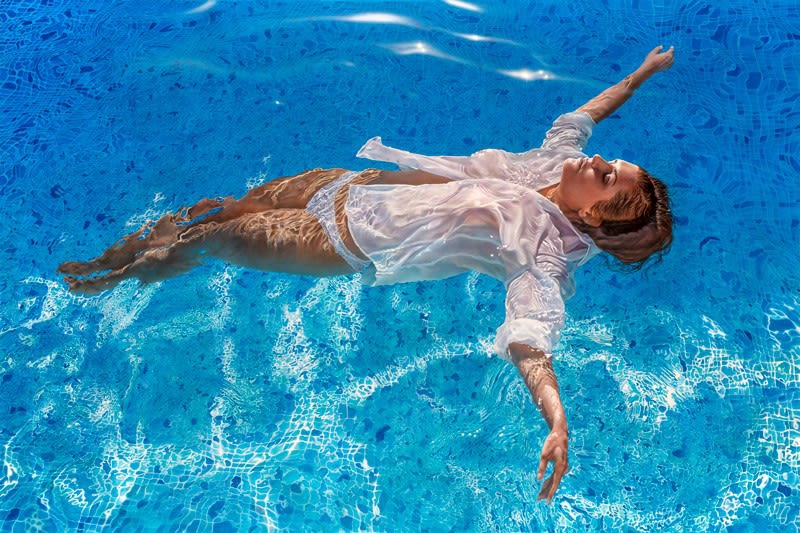 'Submerged' acrylic and oil on canvas, 100 x 150 cm
"Now I mix my passion for beauty with my ability to create paintings difficult to distinguish from photographs. Beautiful women, often in water, and landscapes come to life on my canvas as hyperrealistic acrylic and oil paintings," he says.
His painting Flying Cadi captures the deftness and elegance of the human form. "The photo of Cadi hanging in the acrobatic cloth was taken by my friend and photographer April Alston McKay who often works in the Utah desert. I wanted to paint something for an art competition and asked her to send me some spectacular photos and she certainly did," Wessmark says of the piece, which depicts a woman suspended in the air by strips of white cloth and a desert rockface behind her. In Submerged, the artist masters the complex forms of moving water and shifting light.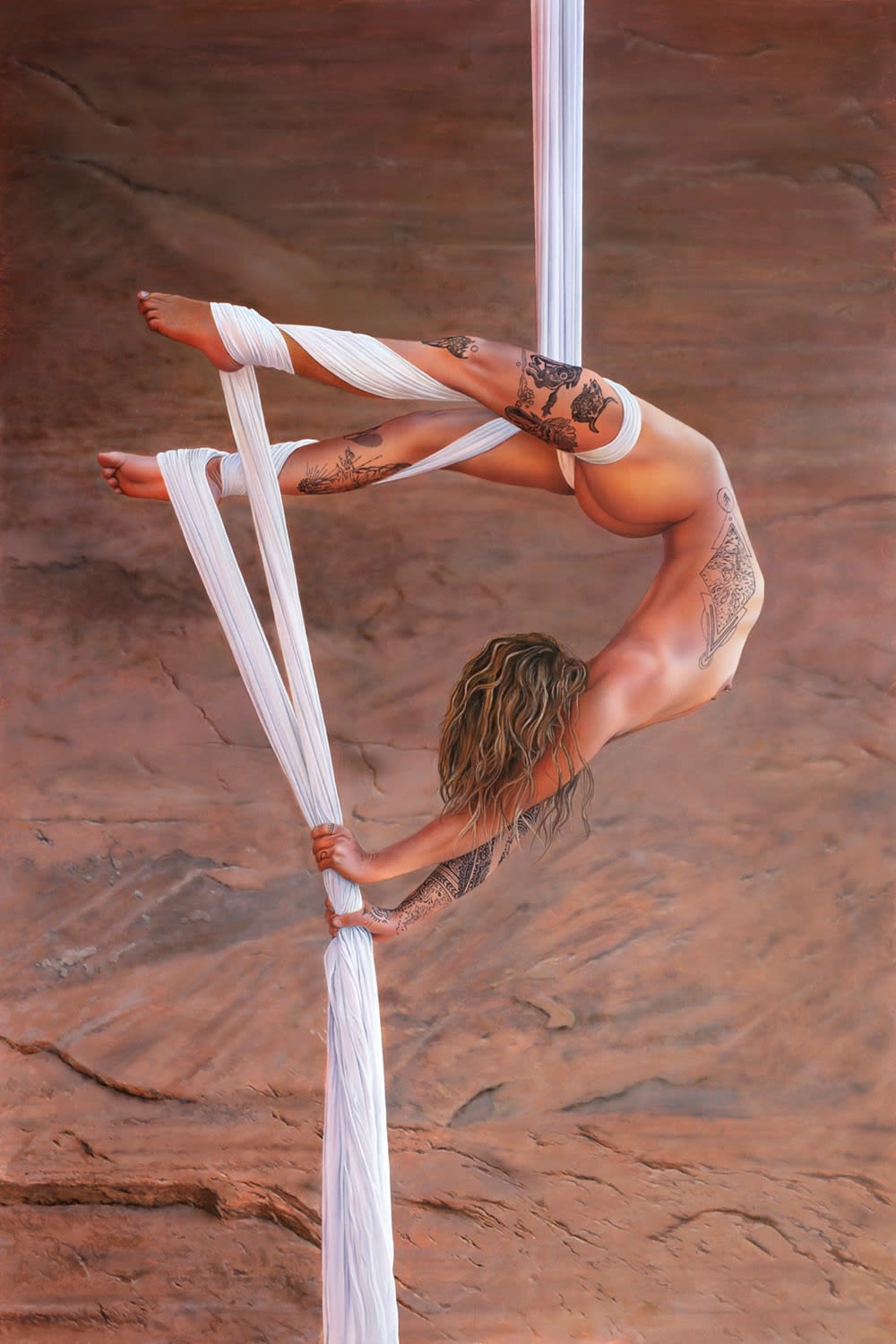 'Flying Cadi' acrylic, oil, and coloured pencil on canvas, 150 x 100 cm
The inspiration behind Flaming hair comes from Wessmark's passion for long, beautiful hair. "Most of the models I have painted through the years have long hair and are both a delight and a challenge to paint," he says.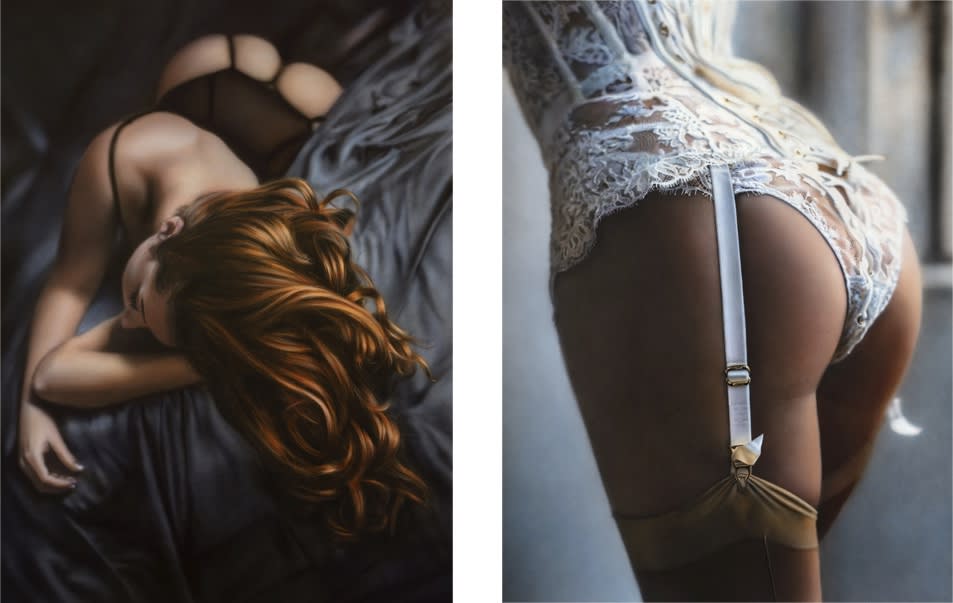 'Flaming Hair' & 'Lace 4'
acrylic and coloured pencil on Schoellershammer paper, both 80 x 60 cm
Article written by American Art Collector.
In-person or FaceTime/ WhatsApp/ Zoom viewings are available.
To book an appointment or for more information please contact us via email on maggie@plusonegallery.com and maria@plusonegallery.com
or by phone on 07930 324848/ 07719 671000.