Plus One Gallery are pleased to announce our move to new premises in Trafalgar House, Battersea Reach. The property is a brand new and very modern ground floor space in a very prominent location just alongside the River Thames. After 12 very successful years on Pimlico Road, Belgravia, the move comes as an exciting new venture that will accommodate and enhance the growth of the gallery.
Plus One Gallery is a contemporary art gallery, dedicated to the development and promotion of British and international contemporary hyperrealist art. The gallery maintains a high standard of painters and sculptors, representing a number of Masters within the field alongside an array of emerging artists. Holding around six exhibitions each year the gallery runs an innovative and eclectic exhibition programme, which will continue to grow in the new premises. The new gallery space will complement the contemporary style of our artist's work and will thrive in this new environment.
The South Bank of the Thames has become a very up-and-coming, vibrant and exciting area of London; being the biggest regeneration area since the Second World War. There is excellent potential for growth, with some of the biggest businesses and enterprises recently relocating there. Others relocating include the US and Chinese Embassies as well as the European headquarters for Apple.
Battersea Reach offers visitors easy access to the rest of London, whether you are travelling by tube, train or car. Local underground stations Putney Bridge, Parsons Green and Fulham Broadway provide links to the extensive underground network. Nearby Wandsworth Town railway station provides a quick link to Clapham Junction and on to Waterloo for the national rail network and other underground links.
For visitors wanting to come by car, there is an underground car park situated in Battersea Reach which is located on Juniper Drive (SW18 1FY) providing 1000 parking spaces. There are also many parking spaces available directly opposite the gallery on Petergate and Eltringham Street.
We look forward to welcoming you to our new gallery space.

Upcoming Exhibitions:
19th July Summer Show
20th Sept Official gallery opening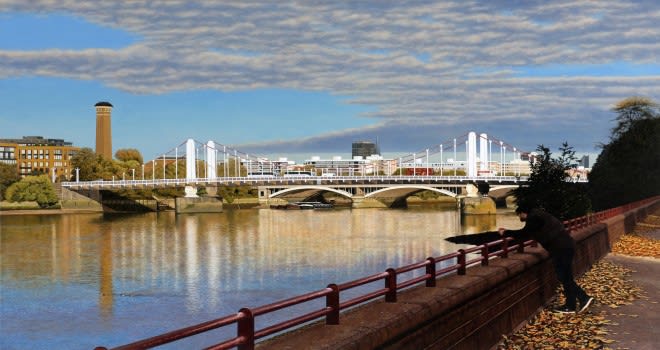 Christian Marsh - Autumn Reflections, Oil on canvas, 150 x 80cm
For more information, contact Plus One Gallery at info@plusonegallery.com
Alternatively call us on 020 7730 7656
Address: Plus One Gallery, B & C Trafalgar House, Juniper Drive, Battersea Reach, SW18 1GY.
Opening hours: Monday – Friday: 10am – 6pm
Saturday: 10am – 3pm
Sunday: CLOSED