Tom's route to becoming an artist started in Bristol when he was in his early twenties. He was struggling to make a living as a musician and needed another source of income. He passed a local church that was being restored and approached the foreman for work. He was taken on as an apprentice stonemason starting on simple jobs but soon moving on to carving more complex decorative elements. In 2003 Tom began a diploma in Architectural Stone Carving at the City and Guilds of London Art School which provided training in different period styles of carving as well as figure and portrait sculpture. During his studies he was awarded a travel bursary to train for a month in India with the sculptor Raja Sacaran. During his time in India he learned techniques that he still uses today.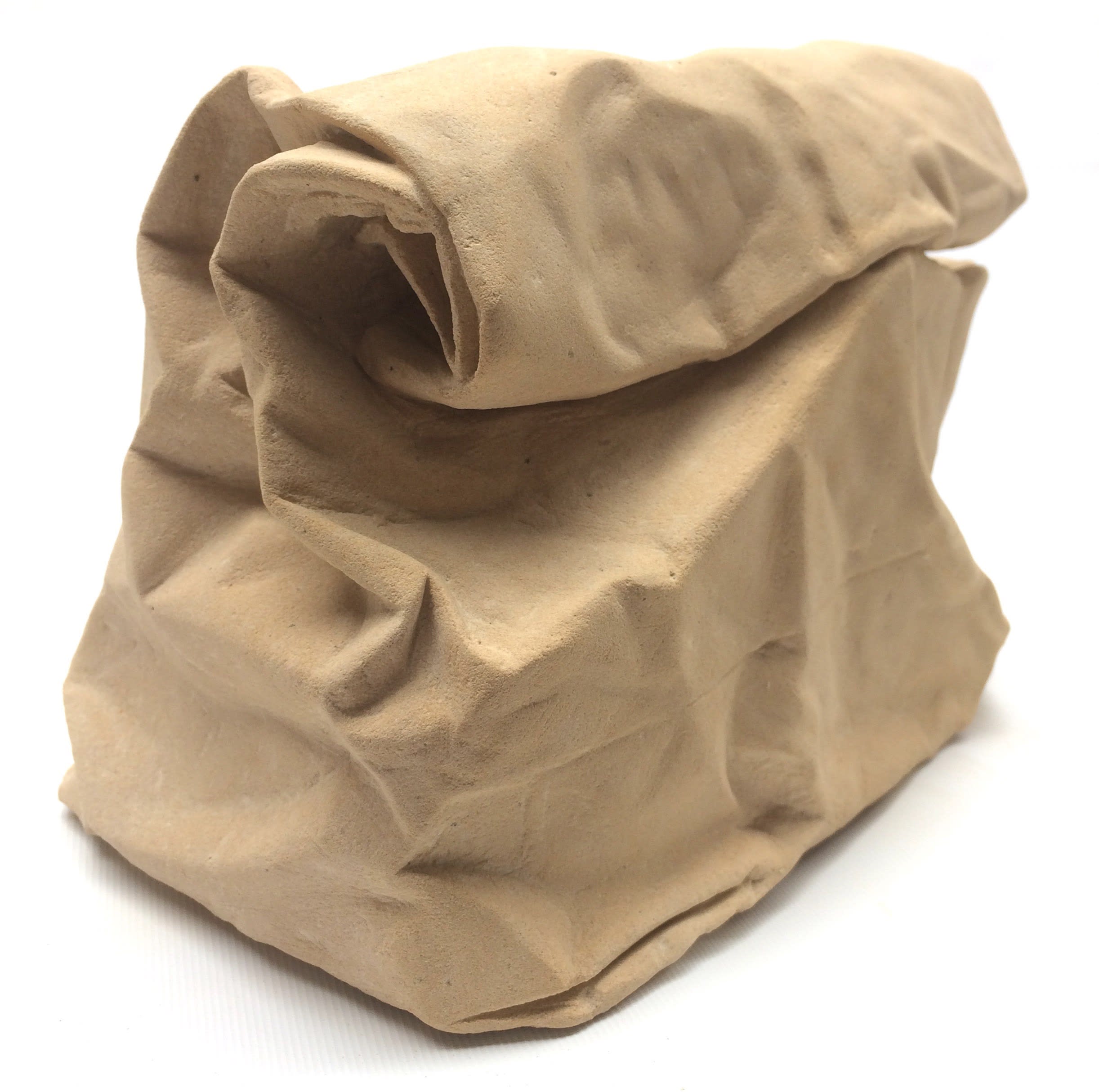 In his early career Tom worked as an assistant to Peter Randall-Page RA and produced carving for some of England's most iconic buildings including St Pauls Cathedral, St Georges Chapel and St Pancras station. He later moved towards studio based commissioned work and over the last eight years Tom has been developing his own practice. He creates hyper-realistic sculptures of waste and rubbish carved from stone and marble off cuts. These pieces highlight modern concerns about our environment using the traditional materials and techniques of stone sculpture. In these works discarded objects document the minute imprints of human use. Plastic bags, cardboard boxes and tin cans are squashed, crushed and wrinkled whilst still displaying traces of mass production. Blurring the boundary between contemporary and traditional art the work has echoes of Baroque drapery, 'Pop Art' and 'Objet Trouve'.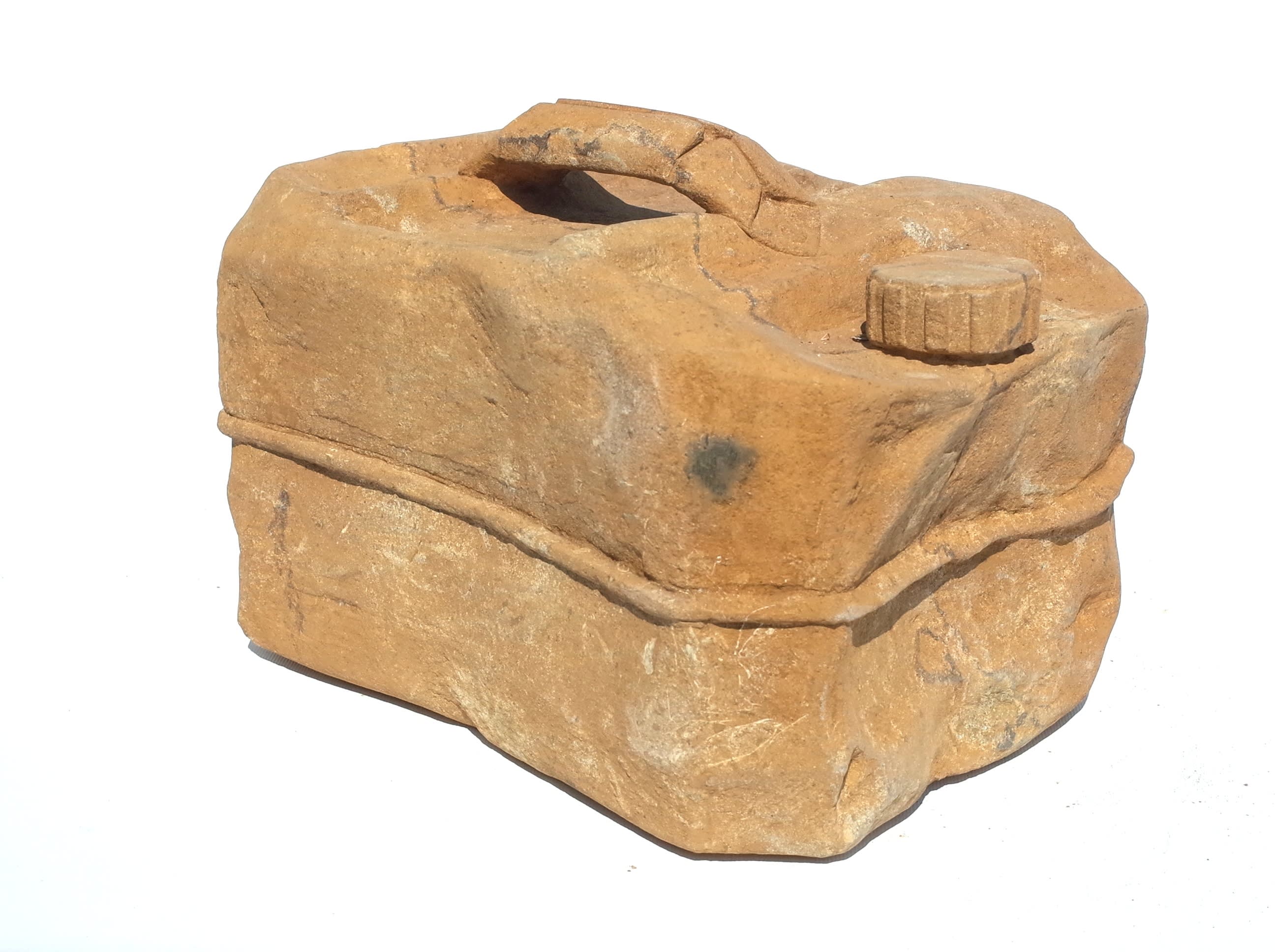 His work sold well in local group exhibitions where he lives in Somerset but he had a breakthrough in March this year when he was awarded 'Best Sculptor' and 'People's Choice' award at the inaugural Rise Art Prize. The prize was judged by prominent artists including Gavin Turk, Richard Wilson and David Bailey and images of Toms work appeared in the Financial Times 'How to spend it' supplement. Since winning the prize Tom has exhibited at on form, a bi-annual exhibition of stone sculpture atAsthallManor in Oxfordshire. The exhibition features sculptors from the U.K and around the world including Peter Randall-Page RA who Tom used to work for. He has been voted in as a member of the Royal Society of Sculptors and has had work bought by Warwick University for their public collection.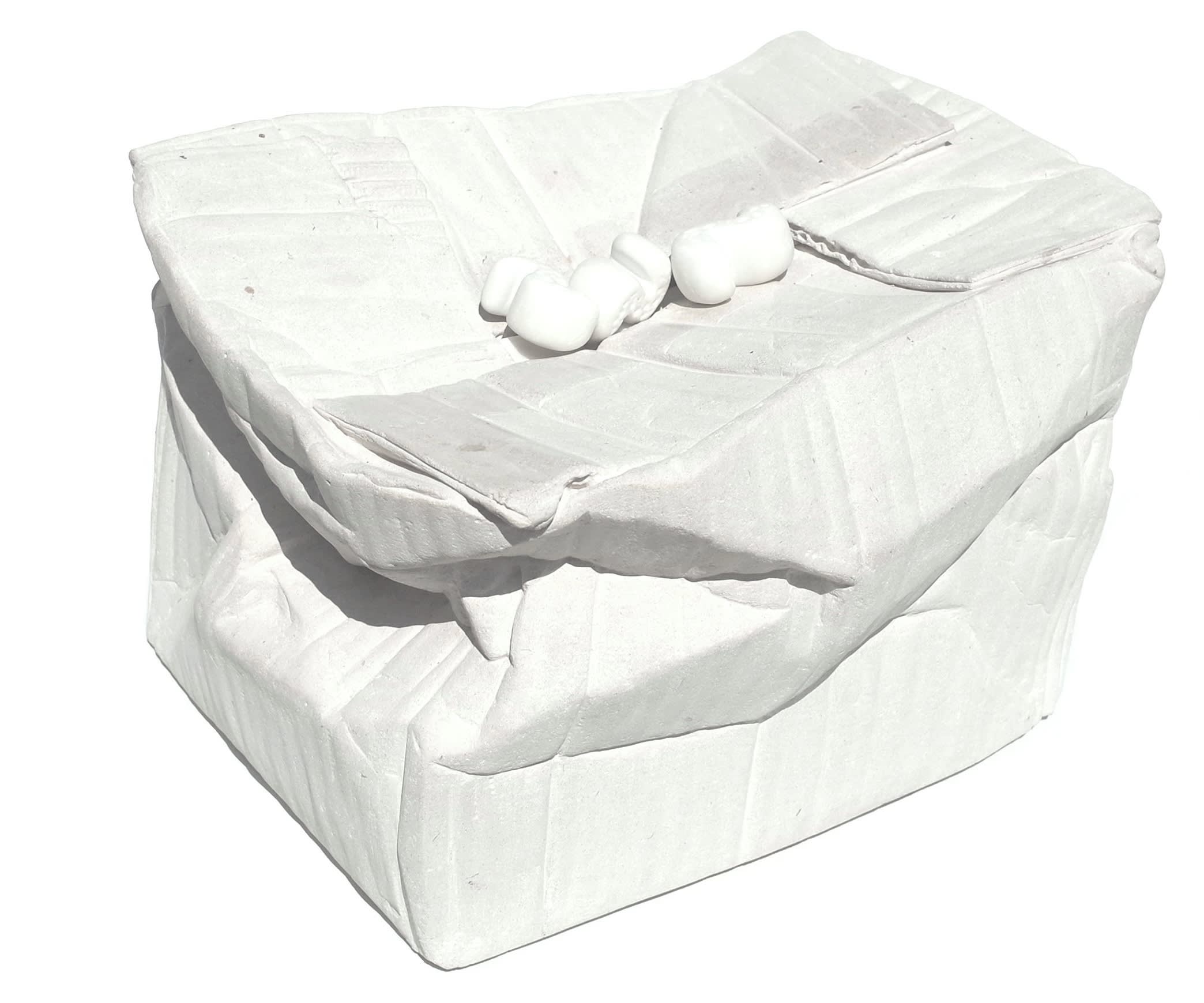 Crushed Box
This Piece is carved from Portland Stone and the polystyrene packers are carved in white marble. Sections of the stone are polished to look like packing tape and every wrinkle and dent is carefully re-produced. This piece took about 4 weeks to carve and the model for carving was a real crushed box. The work is produced using techniques that have been used for thousands of years. Hammer, Chisel and systems of pointing and enlargement are all integral to the creation of these works.
Cardboard boxes are a subject that Tom keeps returning to, the lightness of cardboard and polystyrene create an extreme contrast with the heaviness of stone and marble. Tom uses his knowledge of different types of stone and their properties to select stone that looks and feels most like the objects he is carving.
Fun Fact
Tom recently carved a contemporary signature on the back of an 18th Century bridge he was restoring. The crushed can was carved in secret, but Tom told the owner a couple of months afterwards and he loved it proving it's easier to get forgiveness than permission!