As we approach the end of summer we wanted to take a look at all the exciting events coming up this Autumn, alongside some of our favourite picks for the colder months. We will be showcasing artists that capture the mood and light of this time and offer events to see you right through to Christmas!
Elena Molinari 'Fall Leaves', 97 x 146 cm, Oil on canvas

Steve Smulka 'True Blue', 86 x 107 cm, Oil on canvas | Glen Semple 'Afternoon Tea', 90 x 120 cm, Acrylic on canvas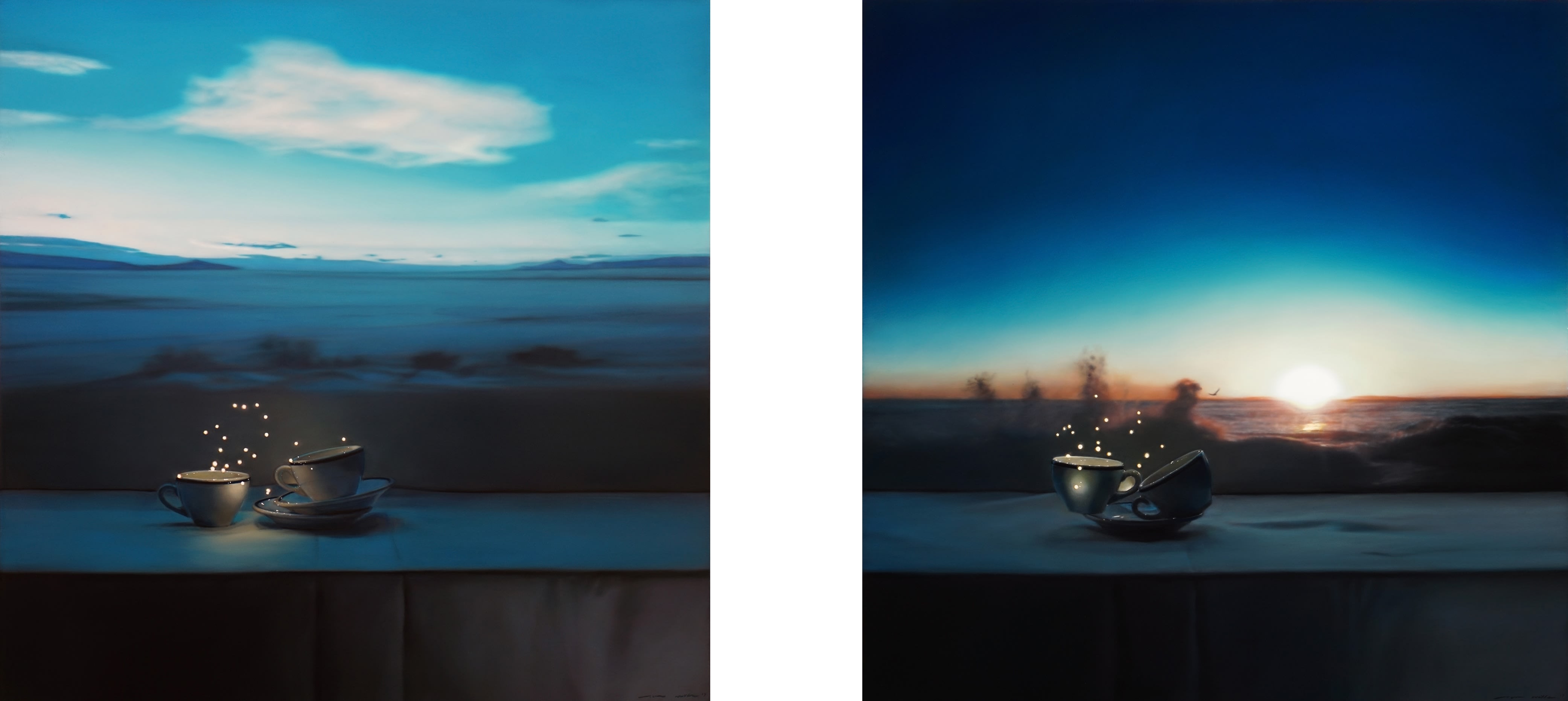 Tom Betts 'Mohave Sands and Cups', 40.5 x 40.5 cm, Oil on panel | Tom Betts 'Laguna Waves and Cups', 40.5 x 40.5 cm, Oil on panel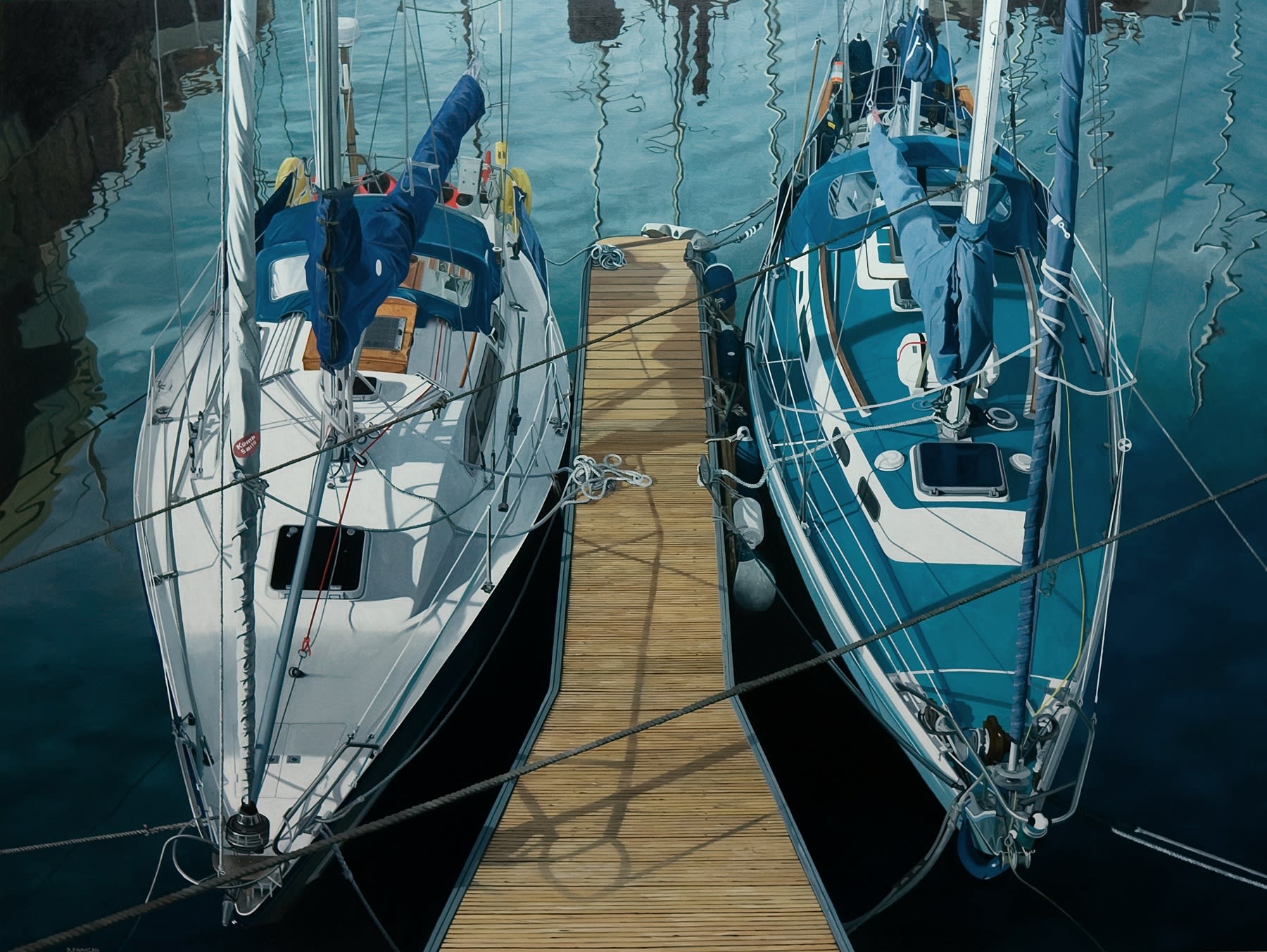 David Finnigan 'Telstar' 120 x 160 cm, Oil on linen
'Telstar' will be featured in Hedge Magazine click HERE to view his interview.
---
Coming this Autumn
Autumn Group Show
20th September – 4th November 2017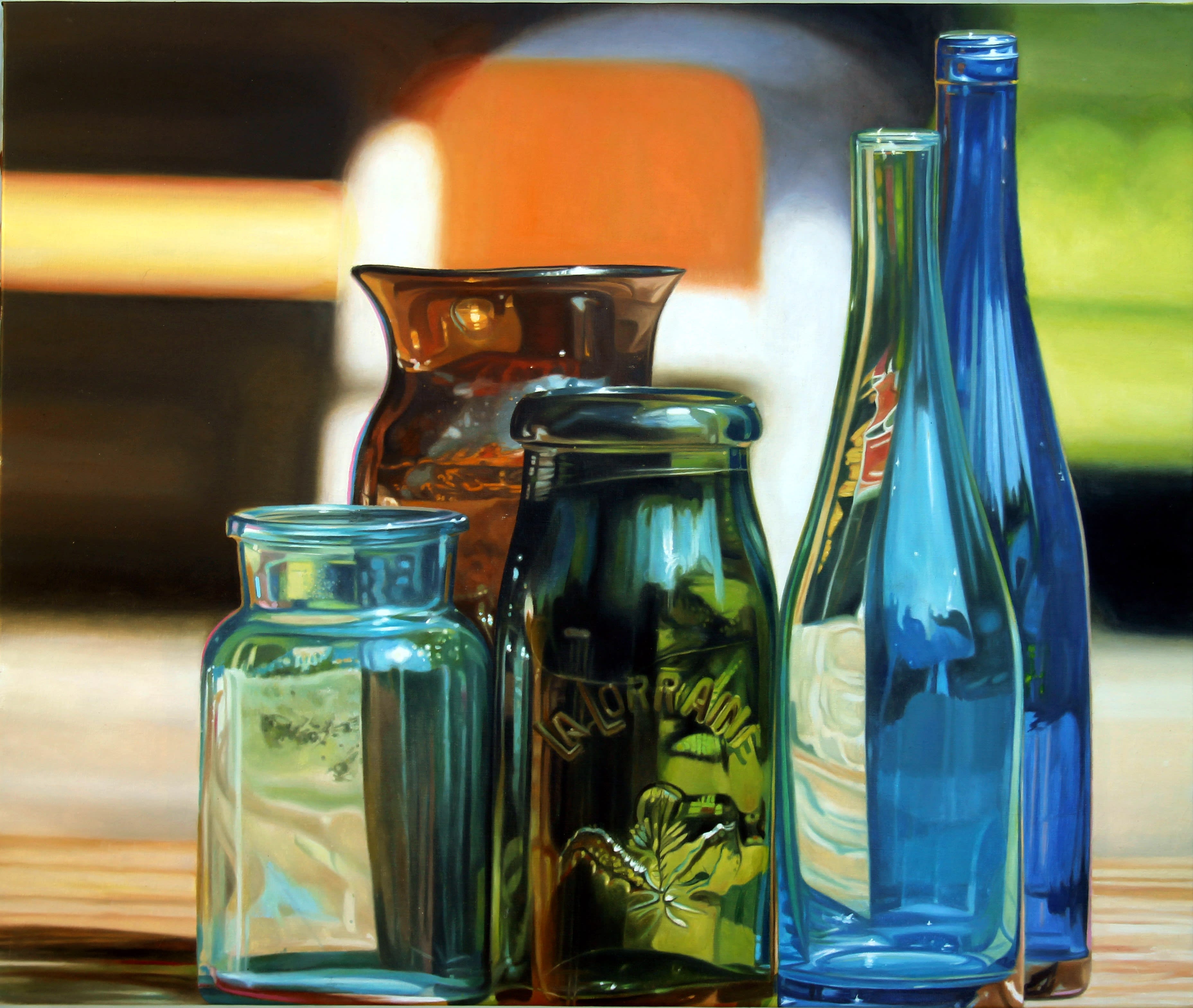 Jaques Bodin 'Repaire de Bacchus' Oil on canvas
Join us this autumn to view new works by gallery artists at the Autumn Group Show. The exhibition will showcase the talented mix of artist we have in the gallery – from still life painters to sculptors of the human form. It will run all through Autumn up until the winter months and is the perfect thing to see you through this transitional season.
Works featured will include paintings from over 20 artists including the colourful, playful mixed media works by artist Nourine Hammad, the cool, classic still lifes of Steve Smulka and the wonderful flower studies of Glen Semple.
Click HERE for more infomation.
Affordable Art Fair
19th – 22nd October 2017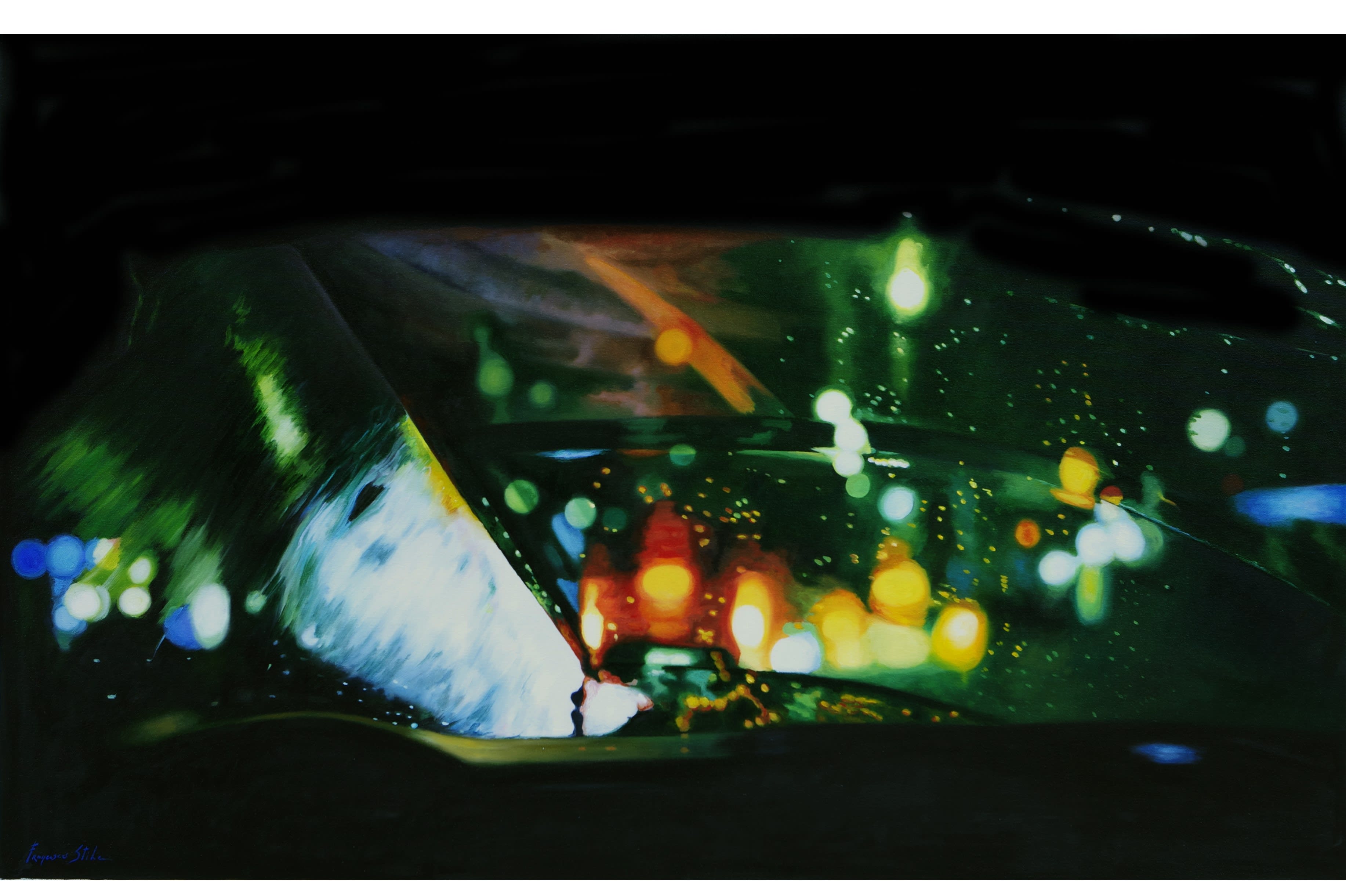 Francesco Stile 'Disco', 70 x 110 cm, Oil on canvas
We are excited the announce are attendance at the Autumn Affordable Art Fair in Battersea. This will be the first year we have taken part in the fair and we are excited to show off the more affordable works we have in the gallery.
For more information please click here
Javier Banegas: Solo Show
8th November – 2nd December 2017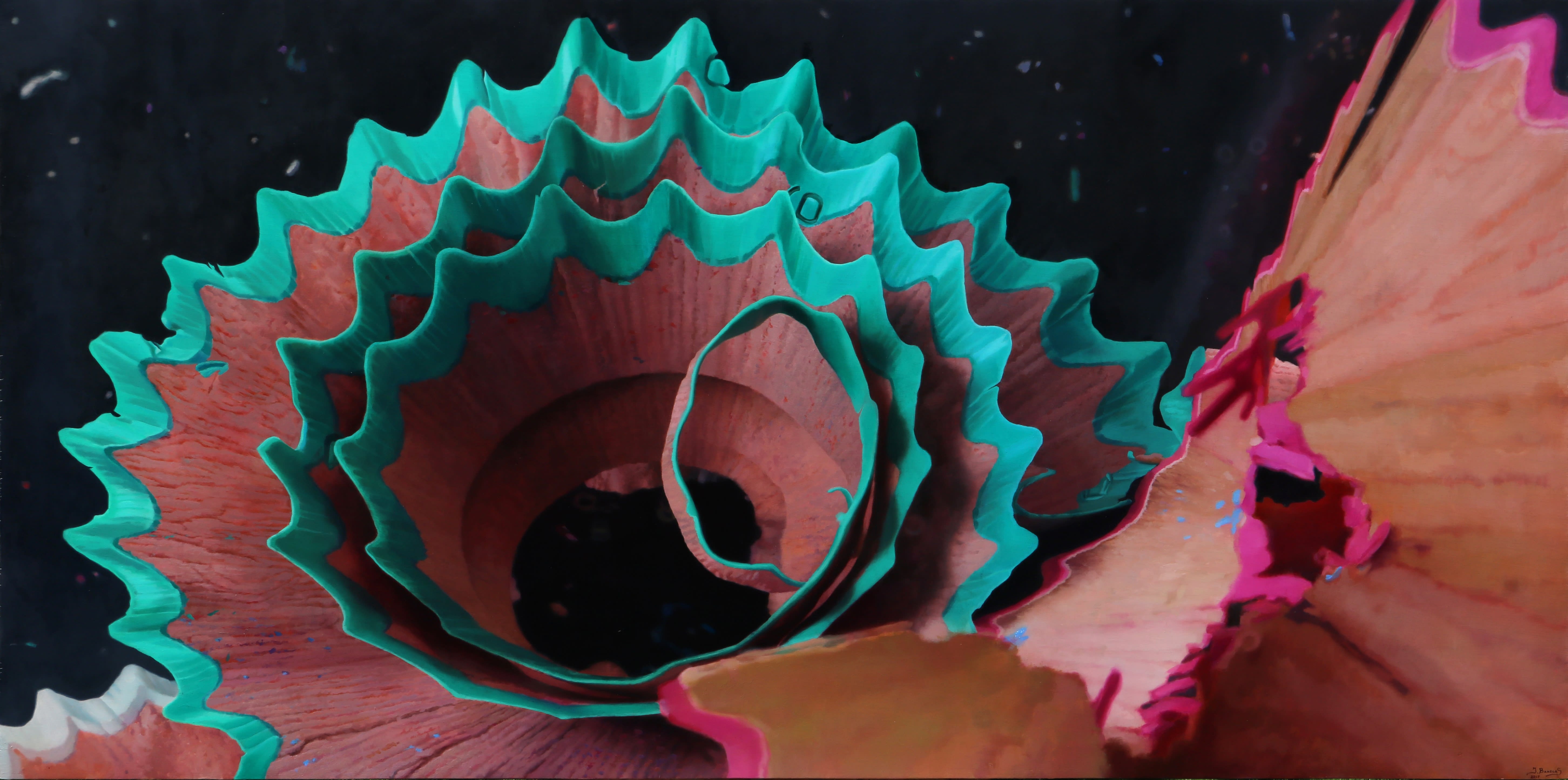 Javier Banegas 'Shavings Pink and Turquoise', 95 x 190 cm, Oil on board
Plus One Gallery is pleased to present the solo exhibition for Spanish artist Javier Banegas in November, this show will include many new paintings based around his specific subject matter. He is known for producing close-up still life depictions of items, that have been altered by the presence of humans. He explores the interaction with these items and, whether it is the shavings from a pencil or paint pots left without lids, gives the impression that someone, somewhere is not quite finished. The monumentality Banegas creates by enlarging objects, stimulates the viewer to appreciate the inner beauty and meaning of the mundane.
Click HERE for more information.
Volker Kohn Solo Show: Solo Show
6th December 2017 – 6th January 2018
Volker Kuhn 'Homage to Matisse (little cow)', 68 x 79 cm, Mixed media
In December, we will exhibit the playful works of Volker Kuhn, be sure to visit this exhibition for an entertaining insight into the humorous artists mind! Kuhn pays tribute to many of the Masters within his 3D boxes as well as creating inventive scenes depicting all kinds of situations. A great show to squeeze in before the festive period.
Click HERE for more information.