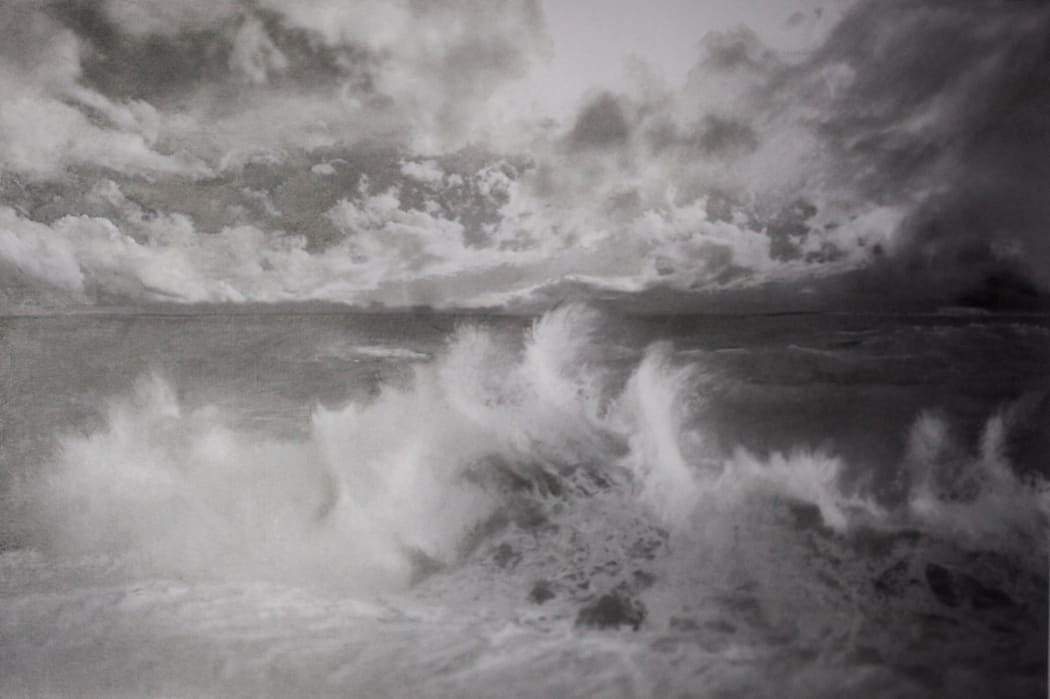 RICARDO CINALLI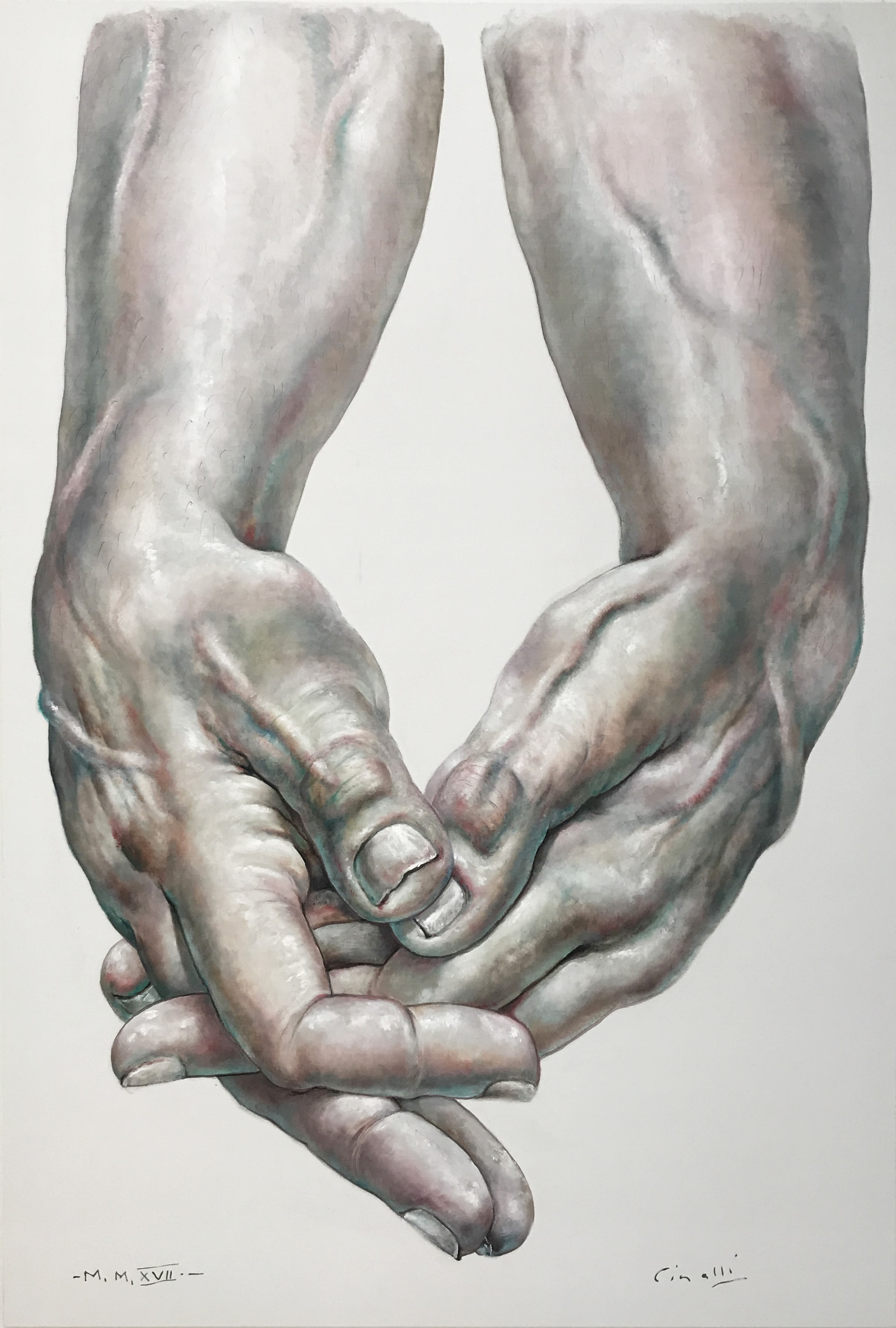 'Contemplation', Oil on canvas, 206 x 140 cm
Ricardo Cinalli

Born: Santa Fe, Argentina.
Lives: London, UK.

Amongst his public commissions he painted frescoes in the Londersborough Room in Alexandra Palace, Vintners Place in the City of London, the Argentinian Embassy and the main altar in the Chiesa del Redentore, Brixton.
He has created the set designs for Les Parents Terribles by Jean Cocteau for the National Theatre, London (1996), Daphnis and Chloe by Maurice Ravel at the Teatro Municipal de Rio de Janeiro (1998) and Le Nozze di Figaro at the Teatro Colon, Buenos Aires. Amongst his projects is the design for Cinderella at the Royal Opera House in London.
PAUL CADDEN
'Northern Sky', Pencil on paper, 49 x 74 cm
Paul Cadden

Born: 1964. Glasgow, Scotland.
Lives: Scotland, UK.

Paul Cadden maintains that hyper-realism is about more than representing reality in a new medium. It is, instead, about creating the illusion of a new reality - one that merges a believable, life-like appearance with emotional, social, cultural, and political themes.
In his own words, his creations "intensify the normal", and he does this to great effect in his arrestingly exquisite pencil drawings.
BARRY ORESTSKY
'Venetian Interlude', Acrylic on canvas, 79 x 107 cm
Barry Oretsky
BORN: 1946. Ontario, Canada.
LIVES: Ontario, Canada.
For sheer descriptive power, Barry Oretsky's paintings are hard to beat. More than that, their power of perception is in the service of acute social observation, verging on revelation. His pictures have the force of a paradox. He describes the physical reality of the work with such intensity and blazing clarity that it becomes peculiarly "metaphysical" – uncanny. In other words, what seems like a coolly realized, casually observed, all too familiar scene, is subliminally charged – unexpectedly fraught with odd emotional significance, which, it turns out, was latent in the scene all along. For all the apparent neutrality and detachment of his observation, Oretsky's pictures communicate a sense of impacted desperation… Indeed, his work can be taken as contemporary emblematic illustrations of Thoreau's famous observation that the mass of men live lives of quiet desperation.
CYNTHIA POOLE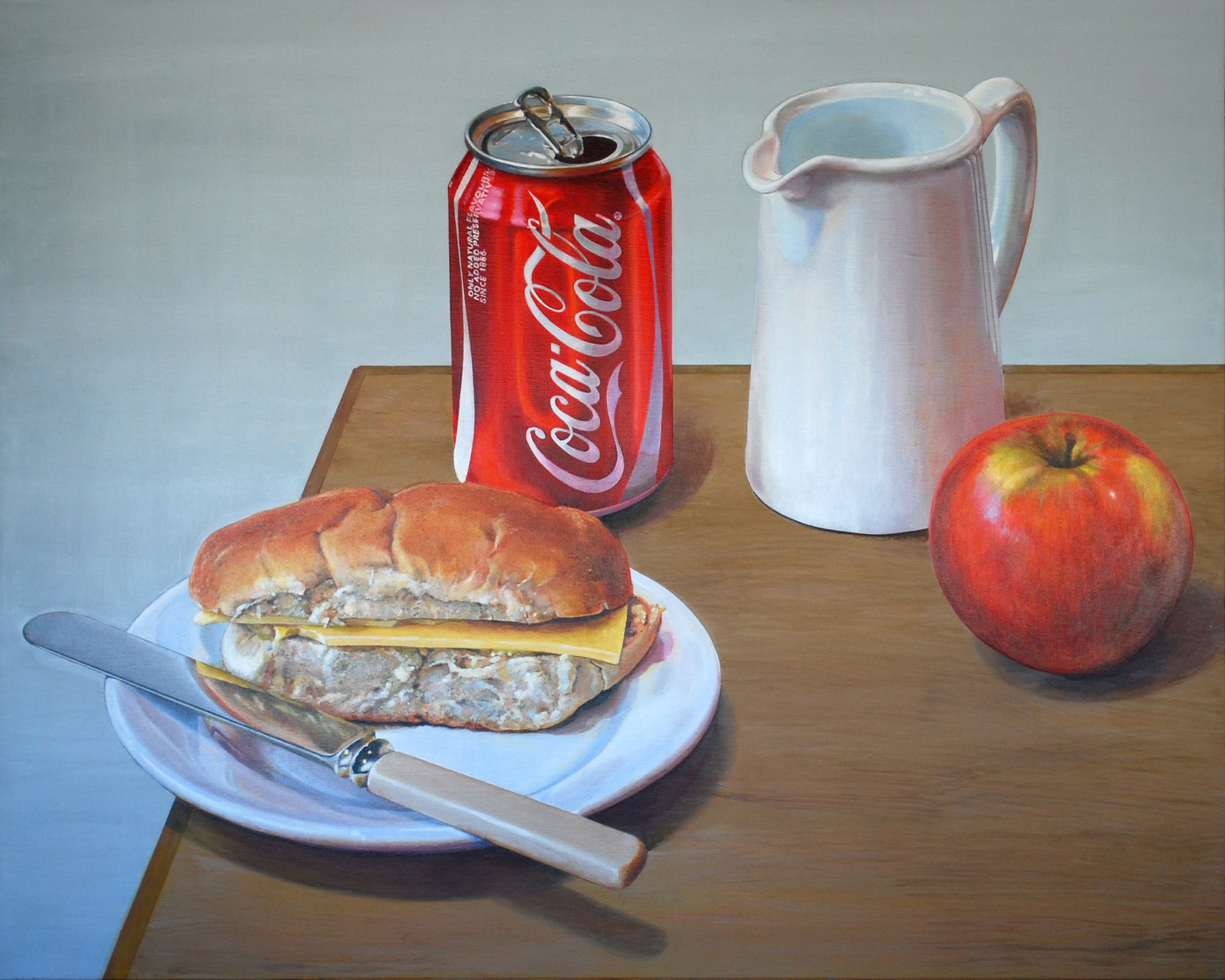 'Deliberate Arrangements II', Acrylic on canvas, 80 x 100 cm
Cynthia Poole
BORN: Bulawayo, Zimabwe.
LIVES: London, UK.
Striking and bold, many of Cynthia Poole's paintings take as their subject food packaging, sweet wrappers and chocolate bars; often with a warm nostalgia for the 70s and 80s confectionary. Liking their vivid colour and strident competitiveness, she explores the ways in which they complete and clash, and complement one another. Each one has been designed to draw attention to itself, but together they make a glorious, confused landscape. The mixed responses of nostalgia, hunger, and maybe guilt, that can arise from these objects, are transformed on the canvas into the carnival aspect of consumer culture.
FRANCIOS CHARTIER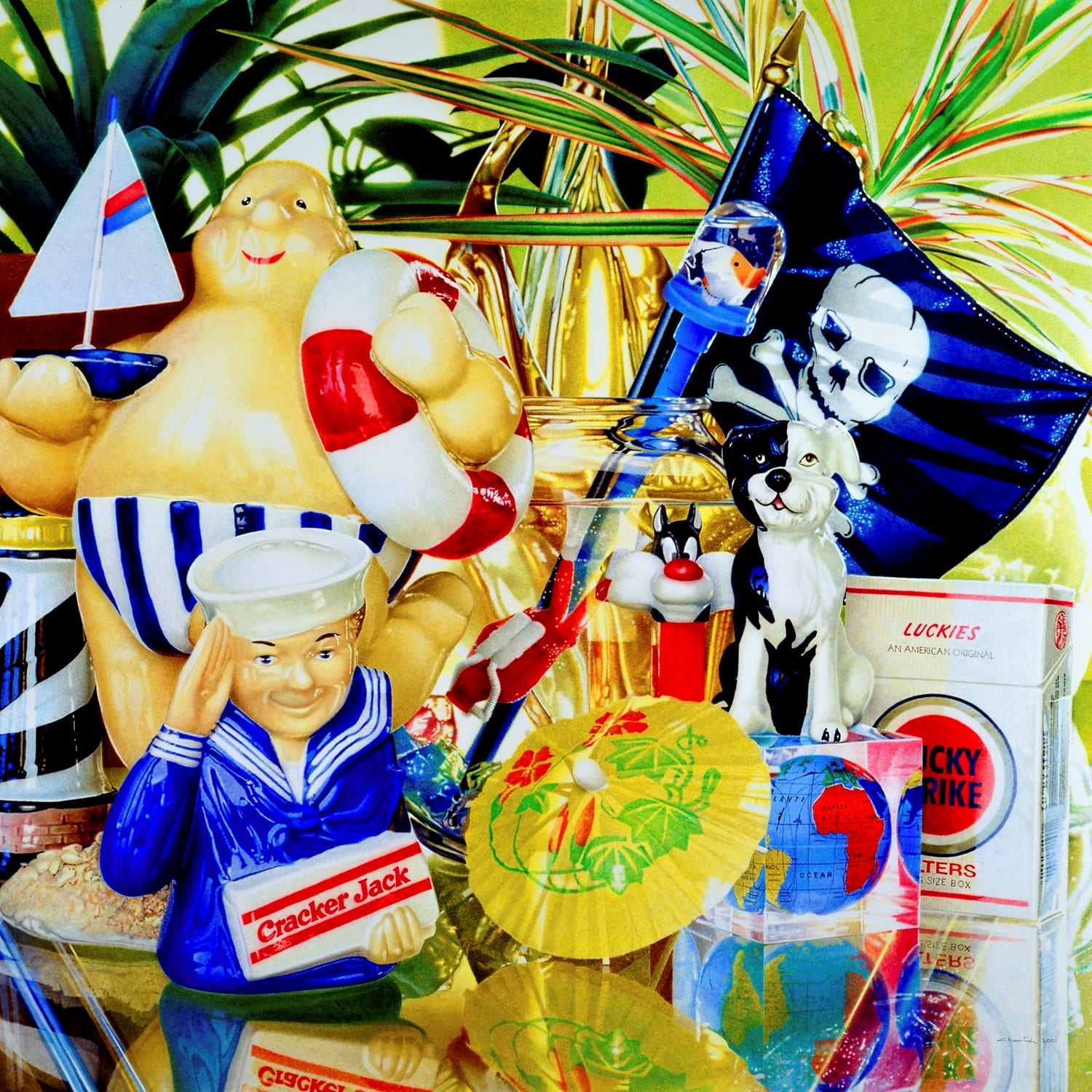 'A Vacation to Remember', Acrylic on canvas, 147 x 147 cm
Francios Chartier
BORN: 1950. Montreal, Canada.
LIVES: Montreal, Canada.
One of Chartier's most striking subjects is that of childhood memorabilia crowded together and painted larger-than-life in his unique airbrush technique. Looking at his paintings can be a nostalgic joy as familiar characters from Batman to Corky are half-hidden among the colourful chaos. Yet it is not just that his works sparkle with a certain humour, because they are also bathed in a magical light.
From coloured glass and marbles, to glossy metals and plastics, the paintings are a journey to understand reflective and transparent surfaces, and to convey his sense of wonder and intrigue over them.
Related artists