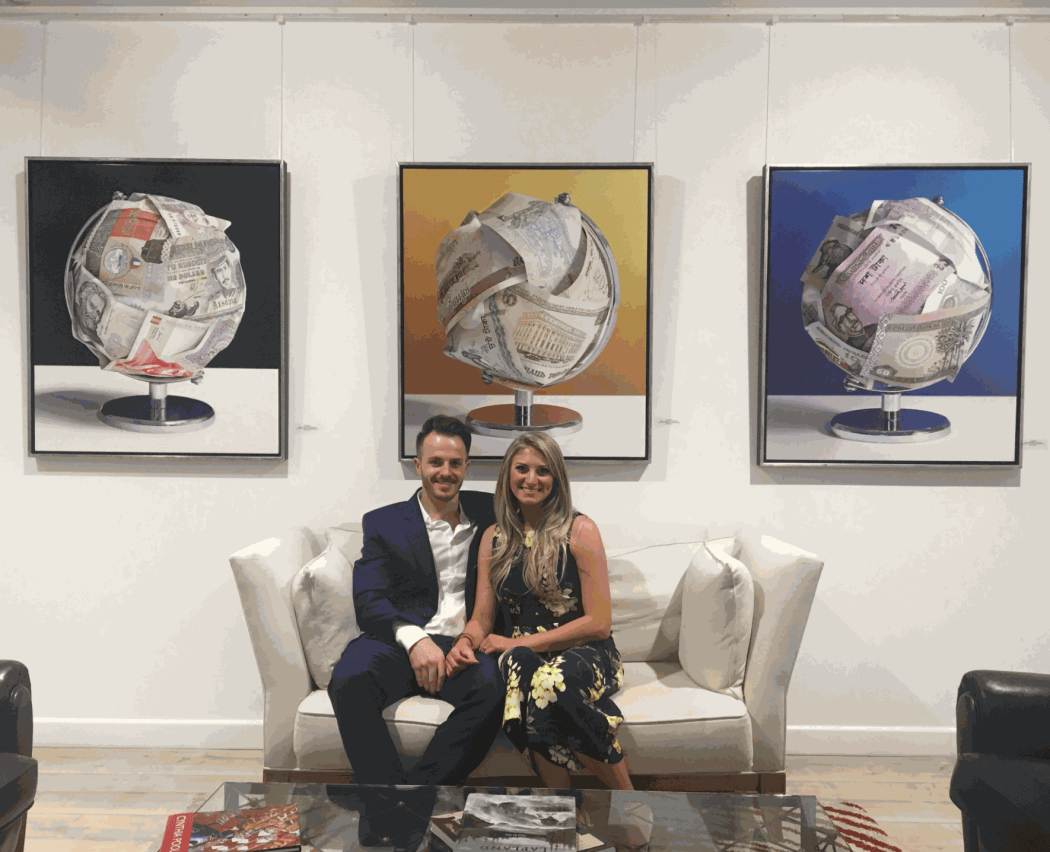 The opening unveiled 18 new artworks; Tom's latest projects include sculptural experimentations with new materials such a resin as well as his trade mark, bold and bright, large scale paintings. In 2014, Martin began exploring the role money and politics play in people's lives around the world. 'Perpetual Motion' refers to the perception of the banks as a self- driven, closed, self-sustaining system. His latest works portray the concept that we are controlled and driven by money as a society, something which deeply concerns Martin.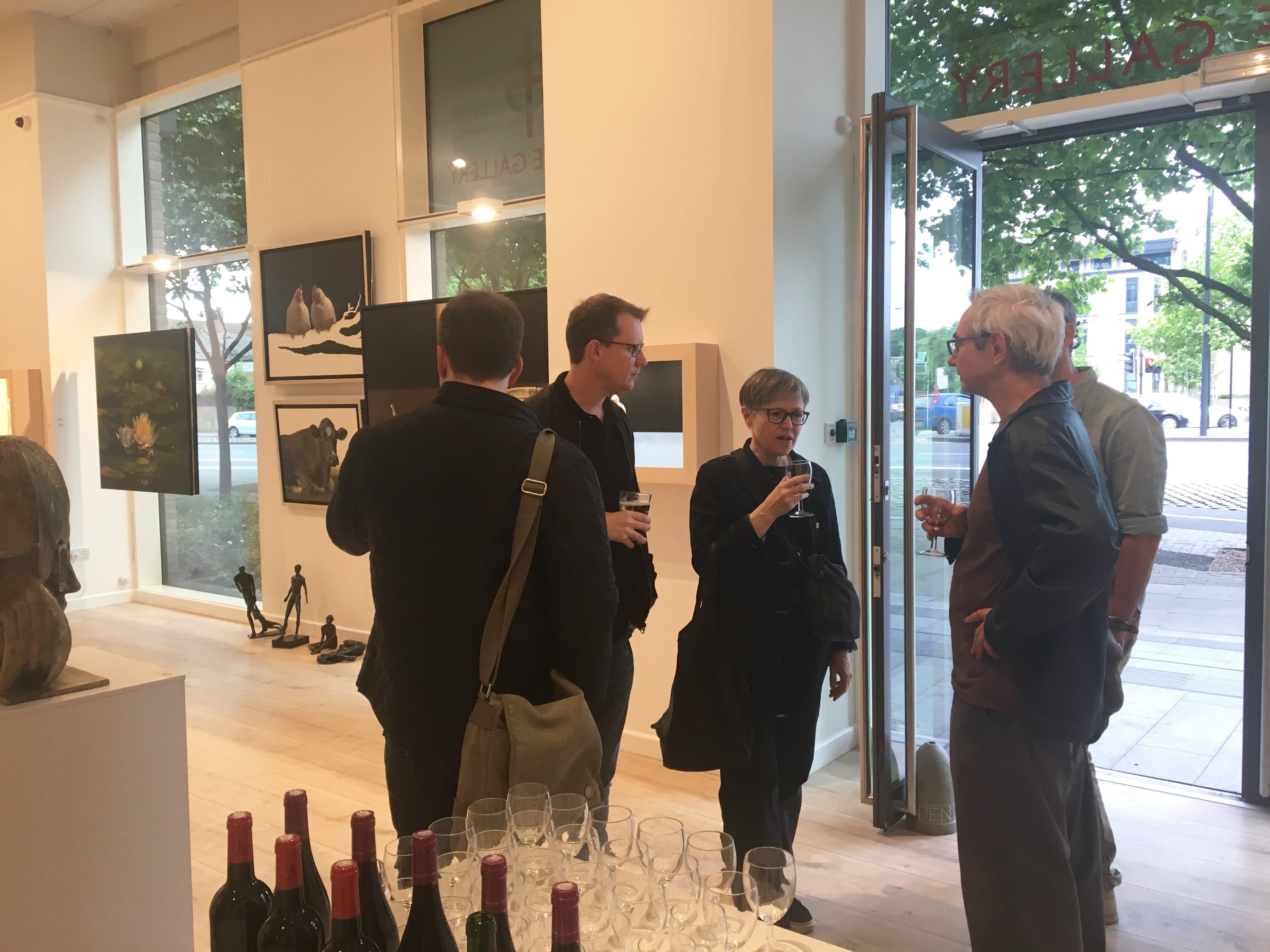 'Economical Breakdown' Acrylic on aluminium composite panel, 100 x 120 cm
'Frozen Assetts' Acrylic on aluminium composite panel, 50 x 50 cm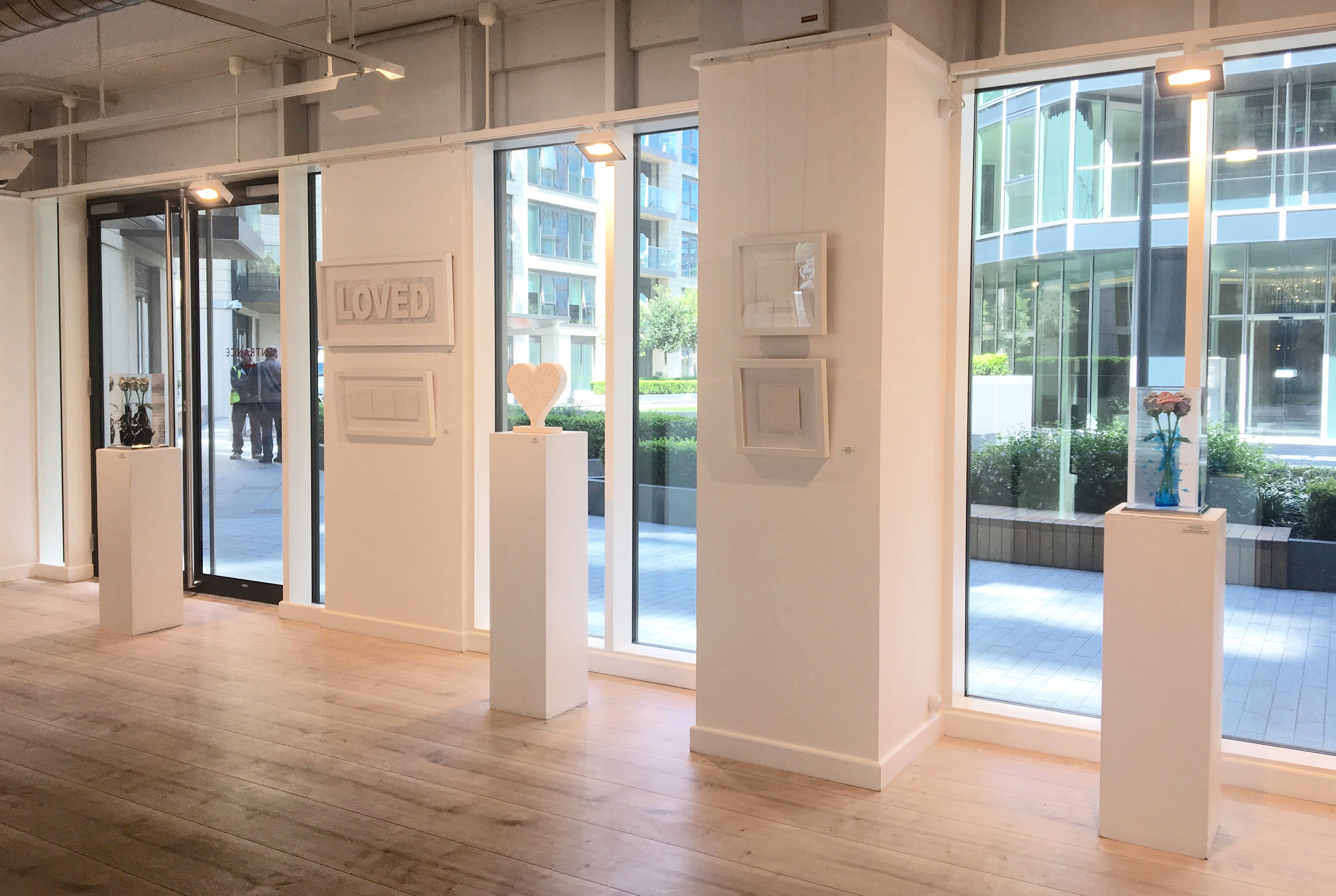 Featured: Martin's two 'The Time is Now' sculptures made from stainless steel, porcelain, plaster, cold porcelain, paint and currency as well as other sculptural works using plaster, silver leaf and perspex.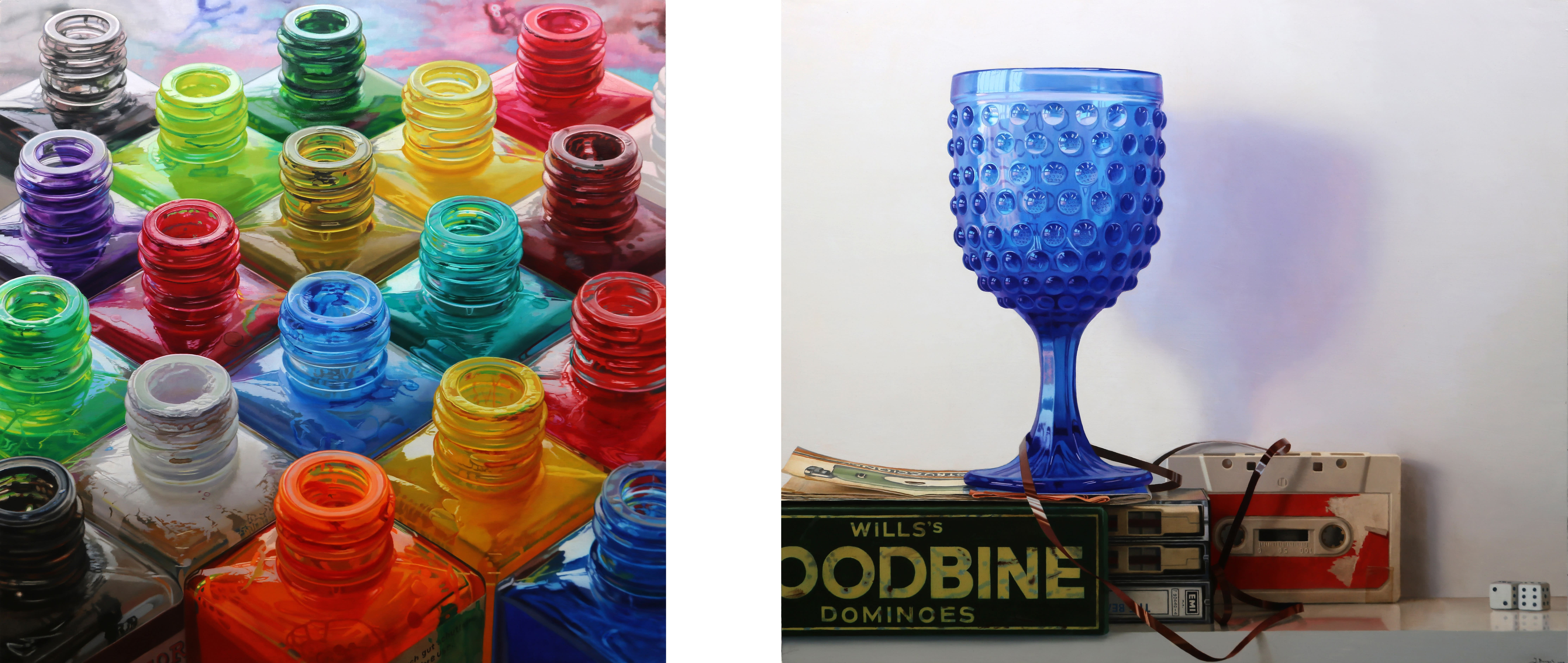 'The Nowness of Forever' Acrylic on aluminium composite panel, 150 x 105 cm
'Point of No Return' Acrylic on aluminium composite panel, 130 x 110 cm
Please contact the gallery for more information on Tom Martin's exhibition 020 7730 7656 or email maria@plusonegallery.com
Related artist